A few weeks ago I was lucky enough to have a virtual healing session with Poonam at Color Sparks Therapy and I wanted to tell you all about it.
I initially came across colour therapy, whilst researching Poonams business to create a post on our social media channels. Colour therapy is the art of healing and balancing one's energies through colours. Each chakra point has a physical and spiritual dimension. Colour therapy aims to heal and balance both dimensions.
It intrigued me from the get go and I was humbled to see that Poonam was offering free sessions to anyone who felt that it would be helpful during the COVID pandemic, a kind and generous offer at such a trying time.
Once the session was arranged, Poonam sent me a comprehensive breakdown of what we would cover in the virtual healing session, as well as offering me several options, ensuring the session was completely tailored to me. She also noted there were a few elements of the therapy that we wouldn't be able to do virtually like foot and hand chakra massage or the healing treatment with silks, crystals or aromatherapy (how amazing do these sound?!).
On the day of the therapy, I was excited about the session. It couldn't have come at a better time as working from home full time and George Floyd's death had taken a toll on my mental health.
Poonam was warm and understanding from the beginning of the call, I felt comfortable opening up to her. She listened to the reasons I was down, I felt heard and calm immediately. This was aided by the initial part of the session, sound healing.
Initially dubious about sound healing and it's benefits. Yet, it soothed and quieted my mind at once.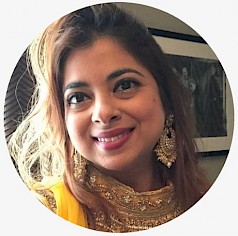 Next up was intuitive card readings, this was SO exciting! Based on our conversation, my mood and energy flow, Poonam picked up four decks of cards. I found this part fascinating as I had only experienced Tarot Cards before. Poonam went through 3 different cards from each deck and I was genuinely surprised how much I related to each of them.
A few things were made clear from the card reading:
How much I am affected by other people's energy. Naturally I am a very positive and optimistic person, if I am surrounded by people that are negative and pessimistic and I am unable to change their mood I feel useless and either become defensive or negative.
I NEED nature in my life! Long walks, trees and flowing water, soothe me.
I love the planet and everything that lives on it. I'm vegan and I have always adored animals, especially my cat Edith, who is often sat on my lap 'helping' (getting in the way) when I create content for IPHM.
The penultimate part of the therapy was my favourite part - My Colour Profile based on Numerology. This was prepared before the session and when the card reading was taking place Poonam commented several times that the cards really made sense based on my colour profile. When we went through it, I was astonished.
Poonam explained the art of numerology and how everything had been calculated. She went on to tell me about the colours in my date of birth, what it meant if my chakras were balanced (positive traits) and what it meant if my chakras were not balanced (negative traits).
My main positive traits:
Highly intuitive
Good sense of humour
Courageous
My main negative traits:
Looking for flattery
Intolerance
Self pitying
I've spent a lot of time looking at my Colour Profile since our session and there isn't one part of it that does not apply to me. I have two reds in my colour profile (fiery) which explains a lot. When I am positive and everything is going how I'd like, I am THE best person to be around. I'm fun, brave, hilarious and happy to lead a group. If I'm feeling negative and things aren't going how I'd like, I genuinely feel sorry for anyone that has to be around me. I sulk and strop, I can be extremely rude, I feel sorry for myself and say hurtful things. It's something that I've really tried to work on with age. I'm sharing all this so you all know how accurate Poonam's Colour Profiling is!
We finished with a colour breathing meditation exercise, which was just what I needed after uncovering so many personal revelations.
My virtual Colour Healing session with Poonam was relaxing and enlightening. Once it was complete, I felt a little lighter and a few things started to really make sense. Poonam gave me affirmations for when I am feeling certain emotions and they have been a massive help. I am truly grateful that Poonam used her personal time to create such an amazing experience and I cannot recommend her sessions enough.
Thank you so much for taking the time to read this blog, I really appreciate it! Make sure you follow us on our social media channels:
Contact: Poonam directly via her Website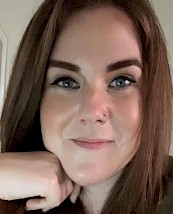 Instagram, Twitter ,Facebook, LinkedIn
I really look forward to sharing with you again soon!
Siobhanx