Todays interview is with Katie Hoyle owner of Simply Beautiful, Littleborough UK and Katie talks to us about her journey from family support worker to successful beauty & nail therapist.

I start off by asking Katie what you were doing before pursuing your own career in beauty?
When I was 16 I worked in nurseries, children centres and I've also been a family support worker so generally worked with children and families for a long time and to be honest I'd just had enough and decided that I wanted more of a chilled career and work for myself. So, 2 years ago I decided that I wanted to work for myself and do something different so I re-trained.

Is there anything that made you decide that you want a change of direction in careers and did you receive any help with the change or was it all solo?
Well it was mainly just stress one day that made me just book onto a few day courses at the beauty academy in Manchester. Then I decided to do my level 3 in nails and beauty and then it's just kind of proceeded one by one and built up.

So it sounds like you have developed a strong and growing business! Can I ask what treatments do you offer to clients?
The main thing I offer at the moment is nails, however, I'm doing a lot of hot stone massages currently which I think is due to the weather being colder. I have a lot of clients in for eyebrows and do lash lifts and dermaplaning which is an advance treatment. I mainly do what my clients want and what interests me.

That sounds great! Do you have a favourite thing you like doing?
Well I really enjoy doing nails and have a lot of bookings weekly for them.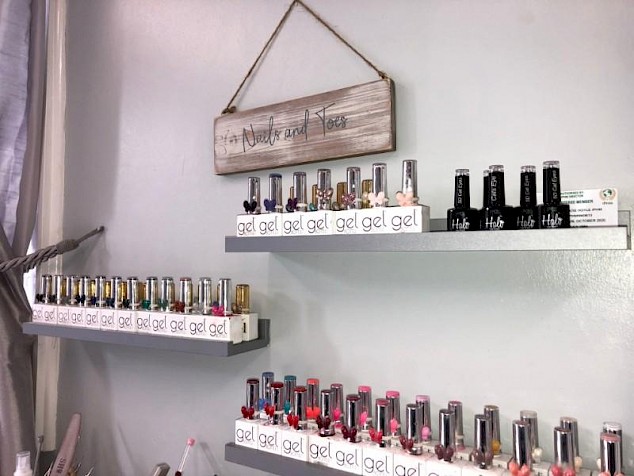 Oh good, it's always nice having one thing that you really enjoy! How's business going at the moment then?
Very good, very busy. It's been really popular, and I can't believe it to be honest. I'm currently looking and hoping that I'll get someone qualified in working with me which will allow me to expand a bit into next door.
As a growing business what are you most proud of? What is your biggest achievement?
I think just having regular clients because when you first start off you never know, it's a big gamble to give in your job and start something you enjoy. I think a lot of people think it's easy but it's not. When I first started, I had to put in a lot and not take a wage before I started earning. Firstly, I was mobile which meant I was lugging my bed and table around in rain and snow for about 11 months until I went into somebody else's salon where I rented a room and then this room came available.
What made you decide to become an executive member of IPHM and how have you benefited?
I did it for more recognition really and that it's a good platform for promotions. When I put it on my Facebook page that I was accredited by you and that I'm an executive therapist they all went crazy about it. I got lots of likes and comments about it because it's not just about the promotion, it shows that I have excellent standards and cleanliness.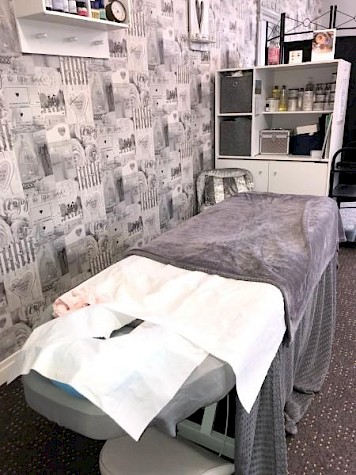 Absolutely! And well looking round the room, I can tell that your standards are high too which is essentially what clients want which is good. What does the future hold for Simply Beautiful by Katie?
Well, I've just won a new machine called CACI which is all non-surgical anti-aging treatments so that's where I'm going next. Soon I'll be going down to London for a 4-day training course for the machine and when I come back that is what my new room will hopefully be used for.

Amazing, that will be so popular! So, my last question is do you have any advice or tips for people who are wanting to start their own business and taking that risk?
I would tell everybody to just go for it. I have a lot of ladies coming in saying that they are sick of their current job which is what I did. Just work hard and go for it!
How to find Katie
If you're in or around the village – Littleborough and would love to try Simply Beautiful you can find Katie's contact details
If you are looking for a professional therapist or training provider then choosing check if they are IPHM accredited to be assured of an excellent and professional service. Alternatively if you feel you can offer a great service, IPHM has thousands of clients worldwide looking for you, so why not Join us today!