The second in our series of interviews with members; this time we meet Joan Charles. A Clairvoyant and Spiritual teacher of over 37 years' experience. Joan is also a speaker, newspaper columnist, author and tarot deck creator.

So how did you foster your interest? And in tarot in particular?
When I was 25 I lost my mum and decided to visit some spiritual churches. There wasn't much resource readily available to help, so I researched on my own. Looking back, I consider it was fertile learning ground for me; I had to pile through books as well as tapping into my own mediumship.
The thing about intuition and the spiritual side is that it's generic but crosses all boundaries. The tarot is so in-depth, there is so much symbolism and it takes a lot of mastery. Thirty seven years on and I'm still learning. Tarot has always been, and is still, a passion.

At what point did you decide to turn it into a business? And where has your business taken you?
I used to do alternative therapies and I'd pick things up from working with clients which led me to ask them various things about themselves. One of my colleagues said she didn't know why I wasn't taking it further.

So I registered with an agent and started doing the pubs and clubs' circuit. I really enjoyed this as there were occasionally one or two sceptics in the audience and it challenged me. I also did a theatre tour of the UK and worked as a columnist for the Scottish Sunday post.
After changing agents I moved onto magazines, before joining the the Scottish Sun. I was with them for five years during which time I also wrote my book, An Angel Walked Beside me, and produced my own tarot deck.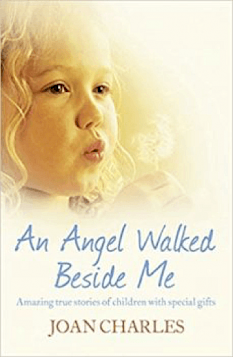 I bet you've got some great stories from your time working in pubs clubs and theatres. Is there anything you can share with us?
One night I was in a theatre in a Scottish town, I said it must be a town where everyone was connected to or with murderers and robbers, because it felt like all the messages on the night were coming through from from some of these. Thankfully the audience found it funny. Never a dull moment!

It sounds like that was a really fun and fruitful time for you, what else have you developed?
Well, I'm one of the only clairvoyants in the UK who's worked in the corporate world. I taught my own intuitive leadership course, working for big companies which was a real diversion from the usual training courses.
I also now have a divination set called Universal Messages (link needed) and another set at the printers. Writing is something I also love and have two new books coming out; one around self help based on the emotional crisis I've experienced in my own life, and also Fifty Shades of Tarot. This is something I will be speaking about at the London Tarot festival so I decided to write the book and it's due out soon.

Sign me up for that one Joan! So I know you're also a training provider what made you decide to pass your knowledge onto others?
It was because I understood how difficult it was myself to learn and research more about tarot that I wanted to give people the tools to tap into their own intuition and psychic potential. We need more lightworkers and I wanted to ensure that those who are genuinely interested get the very best grounding and support to take it out and read for others wth the best possible ethics and knowledge.

Integrity is really important to me and I've got a bee in my bonnet about those who don't train properly, who perhaps only care about making money, and don't learn enough to have the real depth of what is needed. It's crucial to ensure people are truly qualified to be a practitioner.
We couldn't agree more Joan. What do you do then to ensure your learners are equipped and ready to undertake readings with integrity?

For me the learning is all about stepping into your own shoes and understanding how you function as a person. It's about getting to grips with what your skills are, and what makes you unique.

I'm very big on when I'm teaching tarot how you get the message across. Not everybody takes on things the way we do and I think it's crucial to make sure that their experience is one of a positive nature. We don't want to scare the living daylights out of someone.

Learners go through a full course, but it's not just the theory that's important, it's all about the person in front of you too. You need to have empathy and an understanding about what to say. As readers we need to take responsibility that if we say something off the cuff the client might take that and run with it. For example people asking about getting pregnant, well not everyone can. We're not medically qualified, neither are we financial advisers or counsellors. Sometimes readings can turn into something else, and unless you're qualified then you should really refer the person. We talk about this a lot during the course.

What made you decide to apply to be an accredited as a training provider?
The idea started when I created my own tarot cards, which was my dream. One of the students at the college where they were produced asked about whether I could offer it as a course. Although there plenty of interest, unfortunately the college decided to put a stop to it because of religious views.
As I'm the type of person who won't stop until success comes, I decided there and then that if they couldn't do it I'd do it myself. I wanted my training to be accredited to give it more credibility and students somewhere to go that said 'we've got this backing'

So what made you choose the IPHM? And what has it done for your business?
It was from something I spotted on Facebook, I saw another reader had accreditation themselves. I researched it and found the IPHM. For me one of the benefits was the discounted insurance offer with Westminster. I'd say being accredited has made a difference, it adds extra value and a stamp of approval.

What would your tips be for those wanting to move into becoming a training provider?
First and foremost it's important to have served your apprenticeship; to know your craft and be well versed and knowledgeable in it. You need to build a reputation as someone who knows their stuff.
And then I'd say just have a passion for it, keep learning and be a foundation of knowledge for others.

Thanks so much for sharing some of your story with us Joan. It's been fascinating to hear about everything you've been involved in and to feel your passion for your craft.

Joan Charles
Offering professional Tarot Courses: Introduction to the Tarot, Intermediate Tarot Course, Tarot as a Therapeutic tool, Advanced Level Tarot Course, Masters Tarot Course, Adept Tarot, Psychic Development, & Tarot Business to Life Skills Course & Spiritual Coaching
Location: Greenock, Scotland, United Kingdom
Tel: 07930697229
Email: Enable JavaScript to view protected content.
Website: www.joancharles.co.uk
Joan is an approved accredited IPHM training provider and you can find all her contact details above.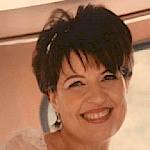 Bev Thompson-Holroyd
I have loved chatting to Joan. If you are a member of IPHM and would like to be interviewed and share your story then please contact me at Email: Enable JavaScript to view protected content.
If you feel like you can offer training to your students on a professional level or have a professional service to offer then why not JOIN US