If you are Therapist, Training Provider, Self Employed, or Offering any Health & Wellbeing Services then read on...
1. Do you have a special promotion or offer for your clients? Let us help you to promote this for FREE - All iphm therapists and training providers
can add their monthly offers and events or upcoming workshops free on the Events Page reaching thousands of readers.
2. Do you want your clients to know you offer a professional and quality service? - Yes of course you do - Make sure you are showing yourself and
your business off to them in the best possible light by using the IPHM logo on all your website/business cards and paperwork. First impressions count so
make sure the International IPHM worldwide logo is one of the first things they see.
" Clients are now actively seeking IPHM approved therapists and training providers as they asscociate this with
a reputable and professional service being offered"
3. Wear your Pin badge - If you wear a uniform wear your pin badge showing you are a professional affilliate with IPHM. Clients have more confidence in you as a therapist if they see that you belong to a professional affilliation.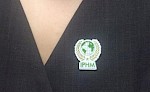 4. Do you want clients in your area or do you offer your services worldwide? Either way IPHM can help.
We put in keywords that relate to your business based on the information you include on your application. When anyone is looking for a reiki healer for instance they will type in the work Reiki - Make sure you are being found for the right keywords. The typical keywords for your listing will usually be your name - your business name - your area - your therapies or courses. Check if yours is up to date.
5. Do you want an insurance provider who sepcialises in complimentary and holistic clients - then IPHM has affilliated with a number of providers who specialise in this serivce with Westminster offering a discount to our UK and European members. So next time your insurance is due get a free quote and ensure your quote includes a discount.
6. We all sometimes need a little social interation and support from others who understand what its like working in the health industry and this is where our
Facebook Private Members page is invaluable. Reach out to others, have a chat, start a converstaion, ask questions, let others know what you are doing.
If you have something special coming us, share it with the group as we try our best to then re-share again accross all our social media channels.
7. Promote your services with a special Introductory Offer or Gift Voucher. Then add this offer to the IPHM Events Page. Clients love a promotion and its a great way to attract more clients. Dont forget to offer existing clients a loyality voucher too.
8. Are you making the most of your digital presence? - Social media is now the biggest tool you have to promote your services so make sure you are up to date with this. Do you have instagram, Twitter, Pinterest, Facebook, YouTube channel, Linkedin - We can add all of these to your current listing so make sure if you have these they are being listed. Clients will quite often use this as a contact method as opposed to a phone call or email.

DO YOU HAVE ANY TOP TIPS? - If you have any special tips that help have helped you in your business then please contact us with your top tips and details and we will publish the best ones in our next newsletter with a link back to your social media link or website.

SOURCE: IPHM SOCIAL MEDIA TEAM