1. What got you first interested in regression, life coaching and sound healing therapies?

Both of us (Riri and Gunjan) are certified yoga teachers and therapists. What started with yoga eventually turned towards curiosity about mind and energy. From being a yoga therapist to eventually getting her Diploma in Past Life Regression Therapy, Certification in Clinical Hypnotherapy and Inner Child Integration work, Riri has continued to challenge her knowledge and expertise to expand into areas of Psychotherapy and deep healing. She builds her understanding of mind, emotions and psychotherapy over her foundational training in yoga philosophy and loves to blend her unique skills in these areas in her therapy and trainings.

Gunjan decided to quit his 2 decades of corporate career and move to Sound Healing, NLP and Life Coaching because it was always close to his heart. Gunjan has always been attracted to sound and music and is a qualified Tabla player (Indian drums). His love for music and engineering mind was perfect for his journey into sound healing. He uses his love for technology to bring measurability and validity into his work and trainings.
It is a blessing that we started that way more than 10 years ago. It was one of the best decisions since it provided a complete foundation and skills in mind-body-energy therapies. That also made us realize the role of the mind in our wellbeing and quality of life.
2. At what time did you decide to turn your knowledge into a full time profession. How long have you been established?
Wellness space was founded in 2010 in Singapore when Riri was a yoga therapist and teacher. Eventually we expanded to working on Past Life Regression Therapy and Clinical Hypnotherapy. Gunjan joined the team in 2016 with his expertise in NLP, Coaching and Sound Healing. Wellness space has trained more than 500 students in Hypnotherapy and Sound Healing in India, Singapore, Dubai etc and continues to train online as well.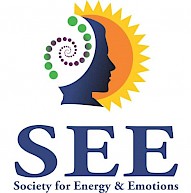 In 2018, we created a small group of experts in the area of health and wellbeing under the banner of the Society for Energy & Emotions at Wellness Space. This society is created to pursue new areas of research and development in area of mind emotions and energy. Over past 2 years, we are happy to share that we several publications in the area and more work is in the pipeline.
3. Have you had any unusual experiences when offering any of your therapies? for example has anyone had an interesting regression and could you tell us more about that?
We have had many clients who have experienced life changing transformation and miraculous recoveries in our decade long journey in therapy and healing.
We had a client come in with a 12 year history of chronic back pain, and one session of past life regression completely healed her!! We have worked a lot with clients suffering from anxiety and depression and usually they have had a history of abusive childhood. When we have used our "Release and Reframe' technique (Release from body, Reframe in mind), we have got very good results with about 100 clients. We have worked a lot with clients who have traumatic childhood experiences and as adults they suffer from anxiety, panic attacks or chronic health issues. Each time we have worked on healing their childhood traumas, we have managed to reduce the anxiety and panic attacks and clients have reported being anxiety free after that. Our website contains several case studies with specific before and after measurements of wellbeing, anxiety, depression and sleep quality levels.
A young girl had come to us after attempting suicide due to depression, exam stress and performance pressure. After taking our therapy sessions, she went back to her studies, stood 3rd in the class and is now studying abroad in a renowned university! Another 19 year old had come to us with severe hallucinations of being raped and mutilated. Even psychiatric medicines didn't help. Our therapy helped her to come out of it and now she studies in a reputed law school and is completely healed from her condition. The stories are many and the transformations and healing journeys are all unique and inspirational.
These case studies are now being captured into a book of stories to increase the awareness that these issues happen and can be addressed.
4. What made you register as an IPHM as a training provider?
We like the ability of IPHM to bring like minded therapists together. Its global reach and validation provides some form of assurance to the clients. It also provides a platform for someone who is searching for expertise and guidance.
5. What tips would you offer for anyone wishing to become a sound healer?
Two specific suggestions:
Sound is very different from Naad – the vibrations. Usually, the sound healers (including me) tend to accumulate sound generating devices and focus on the external sound. In reality, the inner vibrations need to change. I would encourage the individuals to look at the vibrations and sound makes a very small portion of the vibrations! The sound or vibrations only provide a trigger, the real transformation must come from within. In our workshop, we not only use singing bowls but also incorporate the use of our voice and humming based on our published research in the area of heart-brain coherence and Heart Rate Variability (HRV).
The importance of measurement. Most sound therapists or healers just focus on the session, validate (qualitatively) how the client feels and end the session(s). Being able to quantify the measures in a way that can be shared with scientific community is absolutely critical. This can help us in building the credibility of the work we do. The link of our published research is available here.
6. Please share with us about your recently published research in the area of Self-hypnosis.
Both of us (Gunjan and Riri) have learnt hypnosis from different experts across the world. We felt that while it provides huge benefits, there was a need to integrate the practices that work on the mind, body as well as the human energy. This is where our background and training in Yoga was useful. We integrated simple humming practice similar to Bhramari Pranayama, slow breathing similar to biofeedback. These two practices at the beginning provide a very powerful framework to relax the mind and the body and influence the prana (the qi or Chi or the energy flow). At this point, we add emotions (or anchors) and finally guided imagery that is unique and specific to the individual and has been pre-identified. Initial sessions were very powerful and individuals started reporting increase in creativity, enhanced quality of sleep and significant improvement in stress levels. This is where we decided to do a formal research and approached LD College of Engineering, GTU (Gunjan's alma mater).
The Head of the Department Prof Bhoyania liked the idea and we formed the team in 2019. The research was published this month in the International Journal of Yoga.
We compared this self-hypnosis process (also called the SEE Protocol) with breath focused silence and found that the SEE Protocol provides significant enhancement in the positive mood and a similar reduction in the negative mood. The breath focused silence had an impact on reduction in negative mood but the changes in positive mood were not statistically significant. Of course, the changes in the body as measured by the heart's signals (known as Heart Rate Variability) showed similar trend for the SEE Protocol.
Thank you so much to Riri and Gunjan for sharing so much experience, insight and knowledge with us! Please be sure to check them out:
Wellness Space Facebook
Gunjan Y Trivedi Facebook
Riri G Trivedi Facebook
Riri G Trivedi Instagram
IPHM Profile
Website