Esencia Relaxation®
Executive Member
West Sussex, United Kingdom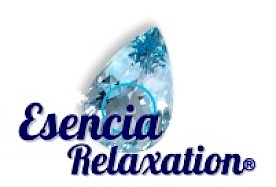 Offering
Directors: Lynda and Graham Whiteman, and Mr. Andrew Harry, at Esencia Relaxation®. Making a difference in the world through being 'Stress Less'.
Course Contents of 2 day Esencia Relaxation® live course
The sessions are a set of gentle bodywork connections which will enable a client to deeply relax. Comprising of 15 guided learning hours plus minimum of 7.5 hours practice, with Case Studies, (total of 22.5 hours).
1. Getting started
2. An introduction to relaxation
3. Mindfulness – the baseline
4. Down the body
5. The Feet
6. Up the Body
7. Mindfulness- Balance
8. Bringing it all together
9. Mindfulness- the Anchor
10. Experiencing the FLOW system
11. Everything Else
Aims of the Esencia Relaxation® 2 day course is to train students and practitioners to be able to be fully proficient in applying this deep relaxation sequence to clients, simply but effectively, assisting stress resolution, stress management, speedy recovery times, enhanced performance and returning more quickly to balance and their 'rested best'.