European Wellness Academy
Executive Member
Edenkoben, Germany
Enable JavaScript to view protected content.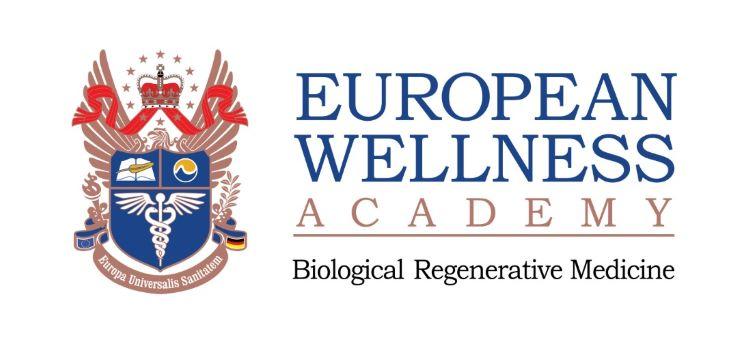 Offering
Online/distance learning - some practical offered in Biological & Integrative Medicine, Dermatology & Skin Aesthetics, & Trichology - See below
Hair Aesthetics
Nutrition Consulting & Planning
Anti-Aging & Pain Management
European & Asian Homeopathy
Swiss Lymphatic Drainage Massage
Legal Aspects of Integrative
Functional & Translational Medicine
The European Wellness Academy (EWA) is an international educational provider dedicated to furthering & developing the European approach to holistic wellness management.

The European Wellness Academy is the education & training arm of the international European Wellness Group that has more than 30 over years of experience in the field of research & development in biological & regenerative medicine. EWG has conducted more than 500 workshops & seminars internationally in more than 70 countries, to date.

The EWA's goal is to equip physicians & aesthetic practitioners with the relevant knowledge & skills to practice biological integrative medicine in whole-life disease management & aesthetic treatments with the latest state-of-the-art medical & aesthetic products & devices.

The EWA greatly benefits from the many decades of research conducted & numerous publications done by its parent company – European Wellness International, as well as, its Swiss & German based associates - Frontier Cytobiological Therapies International (FCTI) Inc. & Stellar Biomolecular Innovations (SBI) Inc.

It is also the sole international trainer for CPD programs appointed by the International Association for Cell Therapy (Europe) & the International Association of Stem Cell Transplantation (USA) since 2016.
NEW COURSES ADDED 2019
DIPLOMA IN BIO-REGENERATIVE ESTHETICS
ADVANCE DIPLOMA IN BIO-REGENERATIVE ESTHETICS
MASTER OF BIO-REGENERATIVE ESTHETICS
DOCTORATE IN BIO-REGENERATIVE ESTHETICS