Fresh Hair Beauty Salon and Training Academy
Executive Member
Walsall, United Kingdom
Enable JavaScript to view protected content.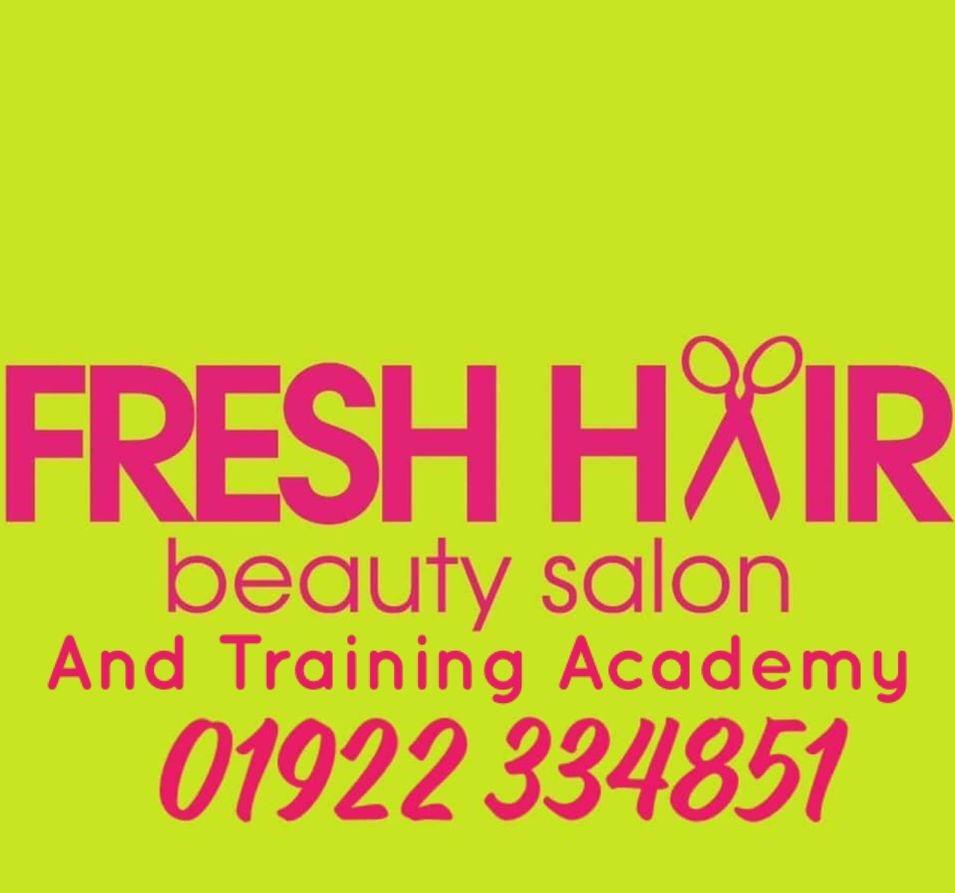 Offering
We are passionate for hair and beauty and have a growing number of courses available. We are completely dedicated to students and our creativity and produce skilled technicians to work in the world of hair and beauty. As we are dedicated to the world of hair and beauty we believe it is our duty to keep up with all the latest trends in the industry. Most importantly we take pride in teaching others what we love to do best; providing them with the skills they need to succeed.

Our academy provides hair and beauty training courses, including, in house hairdressing, eyelash extensions, lash lift, acrylic nails, hair exception,spray tanning training and many more. Our courses range from one to three days, all our face to face course you will provide with lunch and drinks if you have any dietary requirement please tell us beforehand. We strongly believe that everyone should have the right to learn and that's why we have tailored our courses to make them specific to the individual, no matter if they are a qualified stylist or a complete beginner. At fresh hair beauty academy, everyone is welcome to walk through the doors. We fully equip students with all the tools and materials that are needed to carry out a complete professional service and alongside this you will be provided with the best suppliers.

It is the duty of fresh hair beauty training academy to ensure that all our educators provide top quality training. We are constantly updating our services, skills and courses to provide you with the most up-to-date of information as well as skills. As a trainee of fresh hair beauty training academy it is our responsibility to guarantee that all students can confidently and successfully carry the title of fresh hair beauty academy If for any given reason you don't feel confident enough to grasp everything during your course, then we welcome you back free of charge to our next course training date until you feel confident enough to succeed.we hope you enjoy your training with us and make your dreams come true.
Offering:
Nail care courses
Acrylic nails
Gel polish
Manicure
Pedicure
E file
Hair care courses
Level 2 hairdressing private course
Barbering
Reception,consultant, bookings unit
Shampoo,conditioning, scalp treatment unit
Blowdry and finishing unit
Cutting and styling unit
Perming unit
Sets and dress unit
Colour and bleach unit
Hair extensions course
Weave
Mirco beard
Face and body care courses
Eye lash extensions
Classic course
Russian course
Hybrid course
Lash lift (perming) course
Strip Lashes
Eye lash tint course
Brow tint course
Eye brow waxing course
Eyebrows Mapping
Lip waxing course
Spray tanning course
Tape-in and nano ring extensions
Chemical Skin Peel
Mircodermabrasion
AET Level 3
Ear Piercing
Luxury Facials
Fibreglass Nail Extensions
UV Nail Extensions
Nail Art Freehand
Mini Head Massage
head Massage
Hard Gel Extensions
Threading
Dermaplanning
Ice and Crystal Roller
Polygel
Body Weight Loss Wrap
Domestic Abuse Awareness For the Beauty Industry
Risk Assessment
Mental Health Assignment Aware
Asthma Awareness
CPR Awareness
First Aid
Led facial light treatment
Hot stone massage
Dermarolling
Non needle lip filler
Non needle face lift
Non need fat dissolve
Dragon blood facial
B12 Injections
Pudding Facial
24K Facial
Eyebrow Extensions
Builder Gel Nails
Skin tag removal