Gong School
Executive Member
Essex, United Kingdom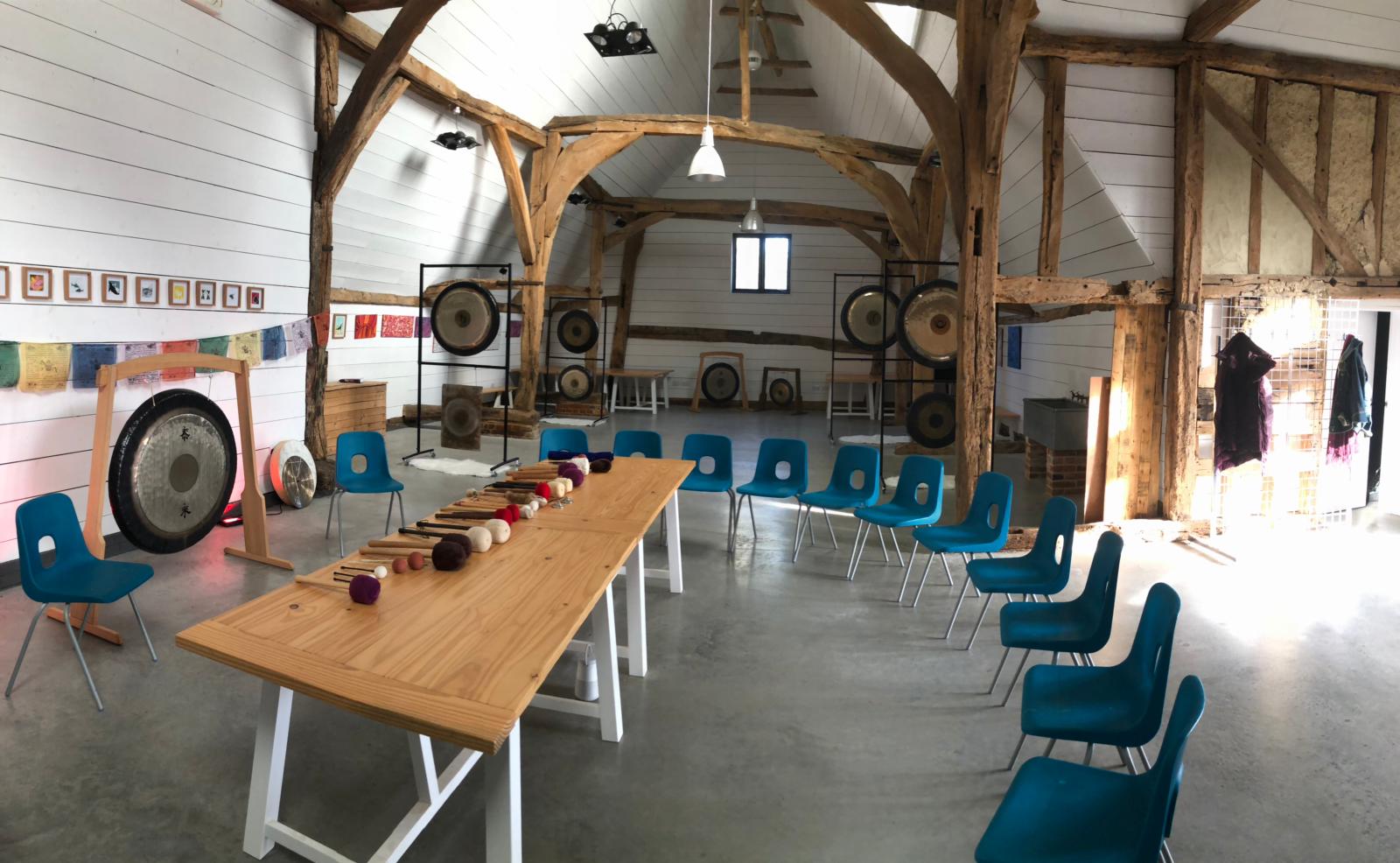 Enable JavaScript to view protected content.
Offering
WELCOME TO GONG SCHOOL
Bringing together sound, passion and knowledge.

Leigh has been a Yoga teacher for over 10 years and working with Gongs for over three years. Lex comes from a therapeutic background and has been using sound in her treatments for over 15 years. Together they share monthly Gong Baths and will bring their years of experience and share it with you.

At present we offer-
Spend the day learning about and playing the gongs. This is a really special day in a beautiful setting.
Monthly Gong and Sound Baths, come and feel your stresses melting away.
This day is perfect for people who have already done the Intro to Gongs and want to delve a little deeper but dont want to train.
ACCREDITED GONG PRACTITIONER TRAINING
Comprehensive 3 day Course with additional study if desired
Three Day Gong training, accredited course.
Embark on a Personal Journey with Sound and learn to play the Gongs in a beautiful environment with dedicated Sound Practitioners Leigh and Lexi.

This training will enable you to experience the Gongs first hand and be able to introduce them into your everyday life and facilitate Gong Baths with a greater understanding of these beautiful healing instruments.

Set over three days you will learn the basic principles of Gong Playing and how to use in a healing environment.
There will be plenty of hands on participation with Gongs and other instruments with healing qualities.

If you would like any further info or would like to book your space please contact Leigh or Lex at Enable JavaScript to view protected content. or see website for details.

We hope to see you very soon.