Holistic Therapy Training
Executive Member
Borehamwood, Herts, United Kingdom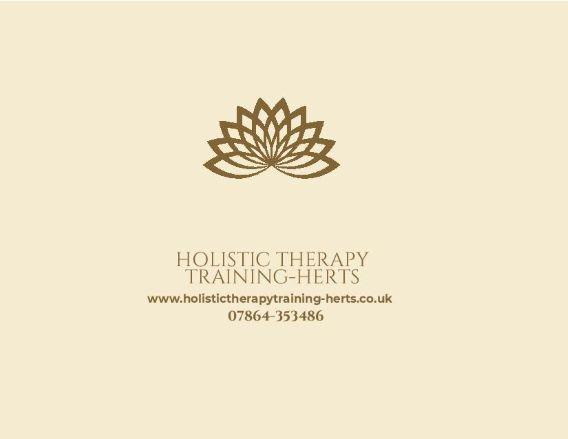 Enable JavaScript to view protected content.
Offering
Welcome to Holistic Therapy Training – Herts. The school was founded on the premise of excellence in education and maintaining the highest standards in teaching Holistic and Massage Therapy.
In the ten years I have been teaching, the demand for skilled therapists has grown. This is because more people recognise the wellbeing and therapeutic benefits that massage and holistic therapy can bring. On HTTH Courses, you will receive the training you need to become a professional therapist, or add a range of new therapies to add to your treatment menu if you are already qualified.
The courses offered are from the complete beginner to those wanting to learn advanced techniques, provide hands-on experience, and prepare you for the future. You will be taught in a small group or one-to-one to ensure you have individual attention in a warm and friendly atmosphere. We also offer self-paced online courses for those who are unable to attend classes.
All of our courses are accredited and insurable with the International Practitioners of Holistic Medicine, which means you will also be accredited and able to practice in most other countries. You will receive training where you are treated as an individual and will give you the skills to assist you in the growth of a successful career.
HTTH is based in Borehamwood, accessible from the M1, A1, with both the 107 and 292 bus stop close by. The train (from Kings Cross) station is a 10 minute walk away.
Details of all courses are listed on www.holistictherapytraining-herts.co.uk. If you would like to book, or require more information, please do not hesitate to telephone either 020 8207-0147 or 07864-353486 or email me at Enable JavaScript to view protected content..
Warmest regards,
Helen
Courses Available:
Body Massage
Level 3 Body Massage
Indian Head Massage
Pregnancy Massage
Thai Foot Massage
Hot Stone Massage
Himalayan Salt Massage
Thai Herbal Massage
Ear Candling
Holistic Facial Massage
Natural Facelift Massage
Massage for the Elderly
Warm Bamboo Massage
Sports Massage Techniques
Deep Tissue Massage
Baby Massage Instructor
Lomi Lomi Style Hands Free Massage
On Site Chair Massage
Reflexology
Level 3 Reflexology
Gua Sha
Low Level Laser Lipo
Pregnancy/Maternity Reflexology Course. (This course will only be available to Level 3 Reflexology Practitioners)
Trigger Point and Soft Tissue Release (This will be a full day of classroom training, and open only to those who are already qualified in Anatomy and Physiology and L3 Massage)
Facial Course
Online Courses Available:
Aromatherapy Blending
Baby Reflexology
Colour Therapy
Counselling/Listening Skills for Therapists
Crystal Therapy
Holistic Aromatherapy Facial
Tarot Reading, Sound Therapy
Colour Therapy
Anatomy & Physiology - Level 3
Warm Seashell Massage
Chakra Healing and Balancing
Mediumship Development

Online Baby Massage Instructors Course. Comprehensive course suitable for both the beginner and experienced therapist wanting to add to their skillset. Completed in Modules, case studies required.

Structure:- Health & Safety, Client Care and Communication, Business Practice, Anatomy & Physiology, History and Theory of Baby Massage, Routine and Classes.