Kerry S Jagpal
Executive Member
Wolverhampton, United Kingdom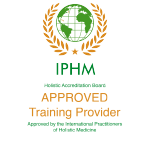 Enable JavaScript to view protected content.
Offering
We provide a non invasive form of treatment, which aims to treat the underlying cause of your symptoms naturally, in order to improve your overall general state of health and well-being.

Holistic health is actually an approach to life. Rather than focusing on illnesses of the body. This ancient approach to health considers the whole person and how we interact with the environment.

It is a connection of the mind, body, and spirit.
Offering Training in -
Swedish Massage
Hot Stone Massage
Thai Compress Massage
Baby Massage
Hopi Candling
Reflexology,
Holistic Counselling
Meditation and Yoga