Learn Hair and Beauty Courses Ltd
Executive Member
Southampton, United Kingdom
Enable JavaScript to view protected content.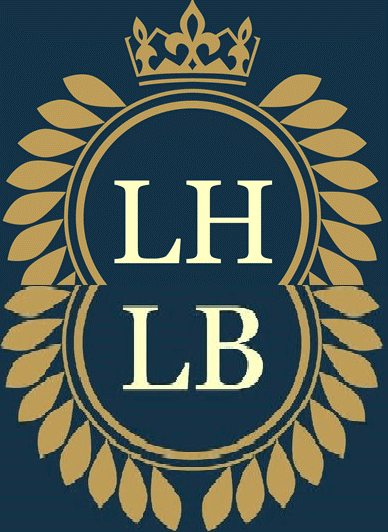 Offering
Here at Learn Hair and Beauty Courses, we pride ourselves in providing our students with an unrivalled education in hair & beauty, regardless of whether you're a novice hoping to begin a new career, updating your existing skills, or adding new skills to your existing business. We offer an extensive variety of accredited courses, which are all custom designed to guarantee our students learn the best skills in the Hair & Beauty Industry.

With years of experience in the Hair & Beauty Industry, and an award winning academy, all our staff are fully qualified and can provide you with professional skills and tuition in Hair, Beauty, Nails and Massage. We offer a variety of Hair and Beauty courses to suit all abilities and our courses are offered in a range of structures, including groups, salons, on a one to one basis and online.

Once our students have perfected the skills have a good amount of experience and rows of the client. We encourage them not to just stop there. We also offer courses on Become a Trainer.
All Hair Related courses as follows. Please Visit-
Hair Cutting
Hair Colouring - including balayage and ombre
Hair Up
Blow Drying and Styling
Barbering
Men's non surgical Hair replacement
Brazilian Blow Dry
Plaits and Braids
Hair Perming and Neutralizing
All Hair Extensions As follows please visit. Online Courses Training Courses-
Micro Ring
Pre-Tip Bonding
Hook & Crimp
Brazilian Knot
Bulk Fusion
Cold Fusion
Crown & Glory
Integrated Weave
Lace Wig Extensions
Linkies
Micro Brading Nano Ring
Protac Tape
Clip ins
Shrinkies
Mesh Integration
Invisible Extensions
Crochet Weave
6D Extensions
Lacewig Making
Invisible Naked Weave Hair Extensions
All Beauty related Courses as follows. Please Visit -
Facials
Waxing
Intimate Waxing
Spray Tanning
Henna
Eyelash Extensions
Russian Volume Lashes
Lash & Brow Tinting
Lash Perming/Lift
Henna Brows
Picture Perfect Brows
Threading
Indian Head Massage
Body Massage
Aromatherapy Massage
Baby Massage Instruction
Anatomy & Physiology
Manicure
Pedicure
Acrylic Nail and Gel Nails
Train to Become a Trainer- We are affiliated with the governed body. Please visit Trainer Educator
Level 3 Award in Education and Training (PTLLS)
Level 4 Certificate in Education and Training (CTLLS)
Level 3 Certificate in Assessing Vocational Achievement (Assessor)
LEVEL 3 EDUCATION AWARD - Become a Trainer, Train the Trainer, Train to be Trainer or Become an Educator
ONLINE COURSES OFFERED IN UK ONLY
Micro Ring Hair Extensions.
Shrinkies Hair Extensions
Hook & Crimp Hair Extensions
Pro-tac Tape Hair Extensions
Mesh Integration Hair Extensions
Invisible Naked Weave Hair Extensions
Pre-Tip Bonding Hair Extensions
Brazilian Knot Hair Extensions
Plaits and Braids Course
Acrylic Nails
Nails Sculpting
Manicure
Pedicure
Gel Extensions
Nail Art
eFile
Nail Shaping
Complete Nail Technician course
Strip and Individual Lashes
Bridal Make-Up
Complete Beauty
Facial Course
Waxing
Intimate Waxing
Foundation Make-Up
Spray Tanning
Complete Eye Course
Eyelash Extensions
Hot Waxing
Threading
Indian Head Massage
Body Massage
Prevent and Control Coronavirus