Metatronia Therapy & The Metatronia Foundation of Light (MTFOL)
Leeds, United Kingdom
Enable JavaScript to view protected content.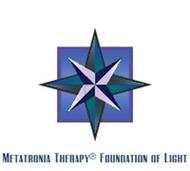 Offering
​​​I am a Spiritual Teacher, Ascension Dynamics Facilitator, Lightworker Trainer, Transformational Coach and Metaphysician. I serve as a direct link to Source, the divine law of the One, assisting the vessel's light evolution. The platform for this light is through Metatronia Therapy and the Metatronia Foundation of Light (MTFOL). I work directly with Source to initiate the vessel's conscious awakening and work mainly on a One-on-One unique basis. One area that I specialise in is Light Transformational Coaching. I work through the Trinity Masters of Light - Archangel Metatron, Jesus (Yeshua/Isa) and Thoth, to assist the light evolution of mankind. I assist Lightworkers, Energy practitioners, therapist, from all walks of life and those who just want to experience the wonders of divine light.
Courses Offered
Metatronia Healer Level Practitioner
Metatronia Master Level Practitioner
Metatronia Massage Practitioner
MT Workshop Facilitator Training
Light Counsellor Training
I have many years of training and support and have a portfolio of materials that are available as digital files so that the training can be carried out in the comfort of your own home. With Zoom & Skype Support. As an accredited and approved training provider I also have a foundation membership website that lists all our global Metatronia practitioners. There are webinar recording and materials for students and practitioners. We work from complete novice up to professional practitioner level assisting every step of the way.