ORA Well-being Center
Executive Member
Dubai, United Arab Emirates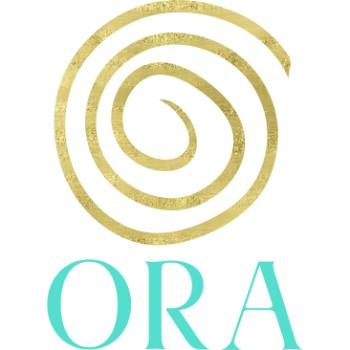 Enable JavaScript to view protected content.
Offering
A wide range of Certified Holistic Therapy Courses.
A leading premier well-being community and centre where people from all walks of life feel welcome and supported on their personal and spiritual growth.

Our Mission

- A well-being movement that inspires and supports people to experience infinite possibilities and achieve fulfilment
- Spark awareness and fuel growth through the mind, body and energy
- Partner with people on their journey of inner exploration & transformation, personal & spiritual evolution and enlightenment

About Sharroll

Sharroll is managing the operations of ORA in Dubai. She is a naturally gifted psychic. She receives guidance from the higher angelic realms and the Divine. She is a qualified spiritual trainer and brings the holistic mind, body and energy approach to her clients. She has been guided to look past the norm and identify the underlying truth in her past experiences, which has directed her towards her mission, to help the awakened world to uncover and raise the greatness of the Divine that resides in each of us. Her warm heart and gentle smile makes you feel at ease and brings joy to your soul and offers guidance of how to break free of limitations, helping you to move forward in a positive direction.
Sharroll is currently instructing Access Bars, Space Clearing, Crystals Basic, Crystals Advanced, Certified Chakra Practitioner, Aura Workshop, and Awakening the Divine Feminine.

She is also offering therapies in Theta Healing, Access Bars, Chakra Diagnosis and Setting, Space Clearing, Angel and Oracle Card Reading, Crystal Healing and 5D Heart Resonance Meditations
The Aura Workshop : The Aura is the human energy field that powers the human body. Have you ever walked into a room and instantly connected with someone or felt uncomfortable being around someone, you were sensing their aura. Clairvoyants have the ability to see auras and with that said, anyone can train to see auras. Our aura can tell a lot about how we are feeling, how well we are, what we need to work on, etc. Sometimes there could be leaks, tears or blockages in the aura. There are ways to heal and power the aura for optimum health and vitality.
Awakening the Divine Feminine Workshop : Join the journey of discovering the real nature of the Divine Feminine. The Divine is within each person, it is just a matter of understanding her nature and letting her shine through you.
Automatic Writing Workshop : Automatic writing, also known as psychography, is the psychic ability where a person produces written words from the subconscious or spiritual source, without consciously writing. Go on a profound inward journey where you will connect with your higher self, angels and other light beings, to channel messages for awareness and healing.
Clearing your space of Negative and Unwanted Energies Workshop : Many of us are becoming aware and are impacted by the negative energies in the world. The need to cleanse and protect our homes, work and sanctuary spaces are increasingly important to experience serenity and good health.
Oracle Card Reader Workshop : The Certified Oracle Card Reader Training will help you to become an Oracle Card master, with solid skills and expertise which will help you and help others too. You will gain solid mastery and complete confidence instantly so that every time you reach for your Oracle Cards, you will know what to ask and how to do it. You do not need to be psychic or clairvoyant to read Oracle Cards.
Angel Code 11:11 Workshop : Angels have been known in many ancient cultures and are considered to be 'beings of Light'. Have you been seeing synchronicities such as 11:11 lately? Or woken up in the middle of the night to have your clock read 2:22? The Angels do their best to get our attention and communicate with us. In this way, they help us to heal our own lives.
Chakra Practitioner : Chakra is the body's life force energy system to keep our mind, body, and soul healthy. They are our body's power stations. Our life force is powered by these spinning wheels of light, commonly known as chakras. Cleansing and restoring balance to your chakras can have a tremendous impact on your vitality and well-being by encouraging our body's natural healing processes to begin.
Crystal Healer – Basic & Advanced : Crystals are mother earth's beautiful gift to us. They are transformers (they change energy from negative to positive), healers, activators, cleansers, and balancers. They can change the vibrational frequency and patterns of our conscious awareness and help us connect to higher vibrations and beings. Used for thousands of years, Crystals provide deeper connections, enlightenment, and healing. Learn more about crystals in our Basic Crystals Course and become a Certified Crystal Healer after completing our Advanced Crystals Course.
Angel Tarot Card Reader : Tarot has long been revered for giving detailed and accurate forecasts. The Angel Tarot Cards will provide you with inspiring guidance on your life journey!
Tarot Card Reader : The Tarot is a set of cards that help us tap into our intuition through the language of the subconscious.
Psychic Development – Level 1, 2 & 3 : As we are both, a physical and spiritual being, we are born with the innate ability to have spiritual senses along with our physical senses. However, sometimes we lose the connection or are not aware of our relationship with our spiritual senses. This psychic development course will help you rediscover and hone your psychic abilities.
These psychic development courses are ideal for anyone who wants to improve their intuition, discover their psychic gifts and learn to give accurate psychic readings. It is also suitable for anyone who is sensitive and takes on the problems and negative energy of those around you. These psychic development courses are ideal for tarot readers, alternative therapists, healers and anyone who wants to be a professional psychic and run a business.
Medicine Wombman Workshop : This workshop we help guide you on your journey to your feminine side. We teach you ways on how you can heal your womb and help bring back the Goddess that lies within you.
Power of Words Workshop : We will help you learn how to change the way you converse to give our a higher vibrational frequency that that will help you in manifesting the life that you want and desire.
New Workshops
Angel Connection and Healing Basic & Advanced : The angels are among us, now more than ever, guiding, nurturing and healing us. The Angels are here to help heal the challenges and ills that come your way and prevent you from living your life to its fullest potential. The Angels are powerful healers and you can learn to work with them to bring their healing to yourself and others who need it. The angels may have a different view of our lives, they help us see things differently and from the grander scheme of things. They can guide and help us heal our past, present and future.
Shadow Self Workshop : Our shadow self is the part of us that we hide from others; our shame, our fears, our pain, our anger but in hiding these, we also hide our divine being, distance ourselves from divine connection and run from our path. This creates immense Karma that binds us to a never ending loop of reincarnating with the same life patterns and choices. Our shadow self is a huge powerhouse for our soul. Until we bring this part of us to light, we walk the earth unfulfilled and unhappy. Bring your true self out of the shadows and into the light.