BH Holistics
Executive Member
Penrith, Cumbria, United Kingdom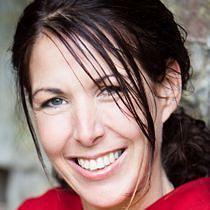 Enable JavaScript to view protected content.
Offering
Hello, I would love to introduce myself my name is Lindsay Wild from BH Holistics .
I am so excited to be able to offer holistic and massage courses at Bh Holistics , this is my passion and brings me joy.
I have over 15 years experience as a holistic and massage therapist running my own business and I am a qualified teacher and assessor. This is an amazing professional and personal journey for me to integrate my teaching skills into all that I do and love and I hope you want to join me.
My courses are aimed therapists wishing to learn new skills to add to their portfolio, extend or refresh their skills and continually develop or for individuals wanting to discover their own learning potential and begin their own journey into the life of holistic and massage therapies.
I promise that your experience will be warm , friendly , supported and provide you with the experience and knowledge needed to feel confident within your learning.
Workshops with personal & practical training in
Heated Eastern Bamboo massage course / practitioner level diploma training
Indian face massage / practitioner level diploma training
Indian Head massage / practitioner level diploma
Holistic massage therapy / practitioner level diploma
Thermal Auricular Therapy ( Hopi Ear Candles ) / practical level diploma
Massage / practical level diploma
Reflexology / practical level diploma
Crystal Healing / Practical level diploma
Energy Heaing / Practical level diploma
Reiki Usui Shiki Ryoho / Attunements and training

My Website is www.bhholistics.co.uk
Face book page Bhholistics@Adlib