Elwood Rolle IPHM
Executive Member
Nassau, Bahamas
Enable JavaScript to view protected content.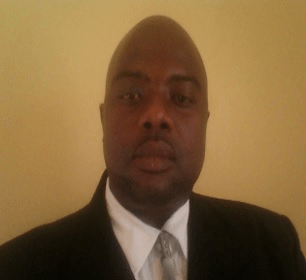 Offering
Hello, I'm Dr. Elwood Rolle, Certified Holistic Health Practitioner. The form of medicine that I am involved with is Naturopathic and Holistic that uses the principles of Holism (Wholism) and the use of counselling, fasting, herbs, vitamins, minerals, diet, herbal plant-based drugless non-toxic medicines and holistic principles of balance living to help people heal themselves of virtually any forms of illnesses and disease.
Besides following in the footsteps of my granddad, who was notorious in Landrail Point Crooked Island in the Bahamas for his work as a Natural-healer, I have a genuine care and concern for the wellbeing and health of humanity. You see I hate the sight of human suffering from illness and disease and had set out on a quest to search for the answers to solving the problems to resolving diseases and illnesses, whether acute, chronic or degenerative.
My journey began many years ago when I became a researcher into natural and holistic medicines. I've discovered that medical conditions of all kinds can be reversed as long as the body is given all that it needs to heal itself and once vital organs can be rejuvenated and restored.
Cause of All Illnesses & Disease
Just what is the cause of all diseases and ailments? Well, there are a number of contributing factors to illnesses and disease. Let's take a look at the causes of disease.
General Causes of Illnesses & Disease
Poor Diet (food, & drinks including alcohol), Poor Sleeping Habits, Chemicals (Body care products, environmental pollution, Fluoride toxicity, BPA, dyes and others), Heavy Metals (Mercury, Lead, Aluminum, Copper, Nickel and others), Parasitic Infections, (Nematodes, worms, viruses, bacteria, funguses and moles). Electromagnetic Pollution (cell phones, high tension power lines, cordless phones, TV radiation, etc..). Environmental Pollution, Mental & Emotional States (Depression, Anger, Fear etc)
My Approach to helping my clients to heal their body, is to first gather as much information that I can about the client during the intake phase. Information such as allergies, blood type, dietary and sleep habits among many others such as life challenges and stress is obtained in order to evaluate the client.
Additionally, Baseline Assessment, (Urine test, blood pressure, blood sugar test, heart monitor check, weight measurement, bio-resonant body system scan and cholesterol test in full or in part are performed based on my client's complaint(s) and the management required. These are basic test that we perform during our initial assessment. If warranted, we will recommend other non-invasive urine and blood sample tests such as heavy metals, hormonal, CBC, BUN, thyroid , liver & kidney function test among others.
I have drawn from my own experience as a healer and that of healers that preceded me and literally thousands of case studies that have shown that individuals with ailments such as Diabetes, Cancer, and other chronic conditions can owe their ailments, illnesses and/or diseases to one or more of the previously mentioned factors. During my early years in research, I had healed myself from heart disease, sleep apnea and type II diabetes.
My Approach to Healing
The Holistic approach is used i my practice to managing my client's condition(s). Helping my clients to balance the three mane aspects of their being which is (1) Physical (dealing with all aspects of their physical body), (2) Spiritual (dealing with the spiritual aspect of man), and Mind (dealing with the psychological faculties of my client). These are all assessed during the aforementioned intake phase.
After the intake phase, vital assessments are made and a determination as to the appropriate approach towards managing my client is made. We utilize a variety of methods to assist our clients to address the ailments and conditions.
The following may be used in part or in full to address our clients ailments and conditions such as iridology readings (assessing iris changes for internal signs of organ abnormalities), use of herbal medicines, and aromatherapy (using plants from the land and sea to aid my clients), vitamins, minerals, fasting, detoxification, counselling , lymphatic massages, meditation et cetera to help clients to resolve their medical, mental and spiritual challenges and conditions.
Please feel free to use the numbers and e-mail address to contact me to set up a consultation. It will be my pleasure to provide you with the very best holistic treatment to suite your needs.
Our Services:
• Holistic Medical Advice
• Naturopathic & Holistic Consultations (Online and In Person)
• Naturopathic and Holistic treatment of illness, ailments and disease
• Sales of Herbal Remedies, and Aromatherapies
• Holistic (Wholistic) Counselling
• Dietary Counselling
• Iris Readings
• Holistic Spiritual Counselling
• Naturopathic/Holistic Prenatal and Postnatal Assessment and Counselling
• Anger Management Counselling
• Drug, Alcohol and Cigarette Detoxification
• Full Body Intracellular Detoxification
• Lifestyle Coaching
• Holistic Relationship & Marital Counselling
• Aura Cleansing
• Naturopathic/Holistic Self-Help Coaching
• Spiritual Detoxification