Michele Hurst IPHM (insured)
Brentwood, Essex, United Kingdom
Enable JavaScript to view protected content.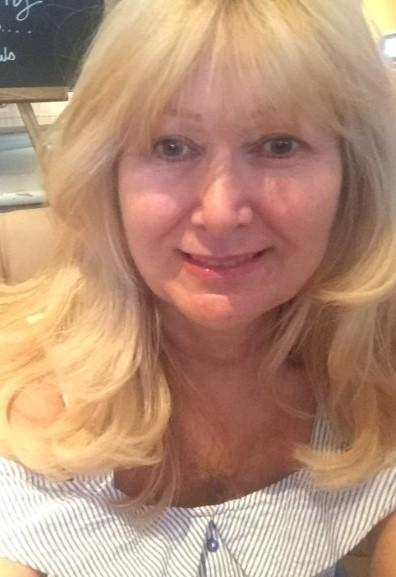 Offering
New Contours 4U is an Award Winner in Hifu Treatments and Beauty Treatments & Training in Essex 2019. Michele is your local, trusted and accredited practitioner offering a wide range of treatments and training. Michele spent many years working as Registered Nurse before branching out into Aesthetics.

Treatments include Hifu Face & Neck Lift, Thesera L No Needle Thread Lift, Cryolipolysis, Body Sculpting, Cavitation, Plasma Eyelid Lift, Pigmentation and Skin Tag Removal, Radio Frequency Collagen Tightening for Face & Body, Microdermabrasion, Derma Roller, Microneedling & Rejuvenation Facial.

We are based in Brentwood Essex and have a Celebrity Clientele. You can find us on Facebook and Instagram as well as our website. We also offer free consultations and you can book online at

Website
Thesera L isn't just a facial it's science. If you are looking to have a 90 minute facial using products which give great results this is the facial for you!!!
We have all had a facial which feels great for a few days then lose all the benefit, WELL..... not with Thesera L this result peaks at 4 weeks as the products allow this to continue remodelling under the skin surface producing collagen and elastin for 4 weeks after treatment!!
Benefits include...
Boosts Elasticity
Hydrates skin
Improves dermal density
Improves appearance of pigmentation
Improves volume
Lifting
Pore Tightening
Youthful appearance
It is recommended that clients have a course of 2-4 treatments which in turn, will maximise the development of collagen. The benefits will last between 6-12 months.
THERE ARE NO
Incisions
Bruising
Swelling Needles
Cannulas
Downtime

Thesera uk recently launched within the uk Noninvasive PDO thread lifting system received multiple awards for its amazing results rated no 1 treatment in over 15000 aesthetics clinics over Korea Asia Russia Australia. Groundbreaking TDN technology: transfer of Double thread transferred via Nanosphere; thread is dissolved and transferred beneath the skin when fully absorbed the thread rebuilds together to form a cushion the treatment is carried out over a 5 step program completed within 90 minutes: no discomfort:no bruising: no swelling treatment is relaxing yet client will experience tightness and firmness results are visible immediately following treatment skin is also left smooth and glowing results last from 6 months to 12 months we recommend 4 treatments to build on thread and maximise production of collagen allowing results to last up to 18 months.
We provide exclusive area radius of 10 miles to therapists. Our training programme is carried out throughout the UK. Cost £599, we provide one to one training, manual, official advertising video, 4 treatment kit. Course is accredited by CPD Accreditation Group and IPHM. Certificate awarded on day of training.
For further information contact Michele on 07377706656 or email Enable JavaScript to view protected content.