Morpheous Lewis IPHM (insured)
Executive Member
Hereford, United Kingdom
Enable JavaScript to view protected content.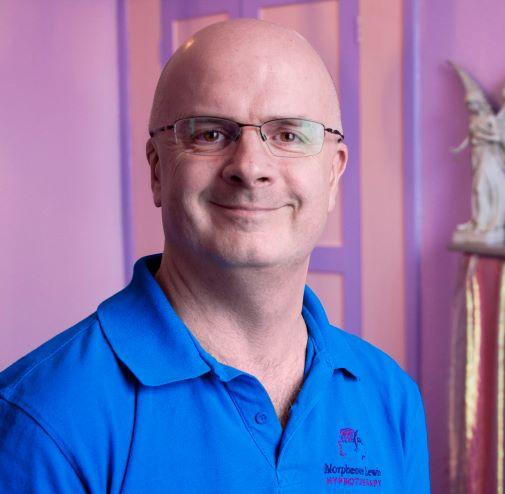 Offering
Hello and Welcome to my Website, You are here because you either know someone who has been helped by me or are at the end of your tether with all of the other treatments out there, either way you are extremely welcome.

My name is Morpheous Lewis (and yes that is my real name!) and I am a Fully Qualified & Experienced Holistic Therapist, Hypnotherapist, Hypnotist, Trance Expert, Rapid Pain Elimination Therapist, Psychotherapist, Reiki Master/Teacher & Spiritualist based at the Yeleni Therapy & Support Centre located in Blackfriars Street, Hereford but don't for a minute think that I am perfect, I am dedicated to spending my time helping others as I too have had my fair share of issues in the past and am not immune to life's roller coaster of emotions etc., the only difference is I've learned how to cope better and to not allow my thoughts to run away with themselves, so I feel I am perfectly placed to understand how you are feeling and to understand what you are experiencing as I too have been in a similar situation.

I had been prescribed, over the years, pretty much, the entire list of medication my doctor could prescribe and he was beginning to run out of options.

I had been through Counselling and many other therapies that the doctor could refer me to but nothing seemed to work for me for any length of time until I was introduced to Hypnotherapy.

My life has been completely transformed, It had such a profound effect on me that I am now dedicating my life to the study and treatment of the debilitating afflictions that can have such a profound effect on people's lives.

Most importantly, I'm not here to pass judgement on anyone.

I find my clients come from all walks of life and bring a wide variety of problems.

Although outcomes can never be guaranteed, I do have a very good success rate in helping people achieve their objectives, whether it's with their personal, sports or professional lives.

Hypnosis, Hypnotherapy, Psychotherapy, NLP, CBT, EFT, Balance, Mind Mediation, Happiness & Life Coaching, Reiki & Spiritual Counselling are just a few of the many techniques I have at my disposal to help you achieve effective and positive changes in your life.

I am able to offer help with a whole range of different issues ranging from simple aches and pains right through to Fears/Phobias, OCD, Past Traumas, Anxiety, Depression or simply not being happy with your life and wanting to move on!

During the course of your treatment we will work together to find the best approach that suits you, So you will be much better suited to deal with any of the storms that life puts in your path towards a more positive & confident You!
Visit Website for more Information