Ashley Tan
insured
Premium Training Provider & Practitioner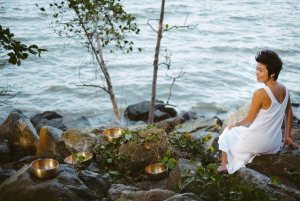 Profile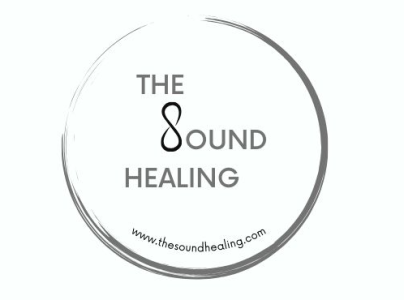 Courses Offered:
Therapies Offered:
---
Ash is passionate about sharing sound as a natural therapy and strongly believes that sound and frequency heals.
She left home and a promising career in 2016 and discovered the power of sound & vibration while travelling in India. After having experienced personal healing with sound, her journey led her to India, Taiwan, Dubai and Germany for professional training.
With a fusion of Eastern and Western methodologies, Ash sound journeys are amazing and fascinating, according to her clients. Guided by a strong sense of intuition and an East meet West technique, she creates a space of stillness and peace that allows you to reconnect with the essence of You.
Her professional training includes:
Singing Bowls: Certified advance and professional level training in application of sound healing in the field of integrated clinical therapy with International Academy of Sound Healing.
Gong: Certified integral gong training with German Gong Master, Jens Zygar. Certified Gong Master Training with International Academy of Sound Healing. Certified intensive gong practitioner training with Sonic Temple.
Tuning Fork: Certified tuning fork and integral sound training with Jens Zygar.
Crystal Bowls: Certified personal training with Sound Engineer, Marko Zigon of Sonic Temple.
Ash facilitates sound healing sessions at corporate events, schools and international conferences including ILTM Asia Pacific & IBTM World to promote the benefits of sound healing and mental wellbeing. In addition, she is a Visiting Practitioner and Trainer of world renowned luxury resort & spa. She creates bespoke experiences for resort & spa integrating traditional spa treatments with sound healing.
In her private sessions, she applies various therapies including brain wave relaxation, emotional and mind detox, sound sleep journey, tension release, aura cleansing & strengthening, stress release & chakra balancing. She also conducts training, lecture & tutorial on the benefits and applications of sound & frequency.
Sound healing gives us an opportunity to reconnect with ourselves which often leads to a life-changing experience because it can cause a shift in our perspectives & decisions. This is indeed true for Ash as she left behind 25 years of her professional life as a corporate executive to become a full-time sound healing practitioner. She is also a certified RYS200 yoga teacher and has been practicing yoga regularly for more than 15 years.
She currently offers:
Private One-On-One Therapy Sessions & Group Sessions
Corporate Sound Baths (Including Breath Works, Meditation Or Yoga Upon Request)
Sound Healing Training
Design Of New Spa Experiences
Sound Healing Retreats
Testimonials:
"Fascinating! It gave me clarity and new perspective on a career decision I had to make. That was probably life changing!"
- Dr. Manish C., USA.
"I felt a very relaxed sense of focus!"
- Grant B., USA.
"I felt very calm and it gave me structure to my thought process on a work issue."
- Andres T., Mexico.
"I felt warmth around my neck and shoulders until the next day and I slept better. Thank you!"
- Libo A., China.
"I saw visuals from the band Pink Floyd and that gave me new ideas on a project I'm working on!"
- Shea B., USA.
"I feel so calm and relaxed. My friend said I looked like a different person today, no tension!"
- Jade MG., Australia.
"That felt like a real therapy!"
- Dr. Monisha C., USA.
"It is very rare that I have no thoughts on my mind!"
- Tessa L., New Zealand.