BH Holistics
Executive Member
Penrith, Cumbria,, United Kingdom
Enable JavaScript to view protected content.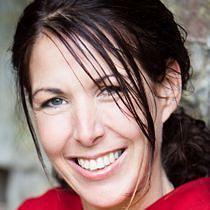 Offering
Holistic & Massage Therapy courses to discover or develop your learning potential leading to qualifications.
Aimed at therapists wishing to extend or refresh their skills and continually professionally develop or for individuals wanting an introduction into a therapy and discover their learning potential within the amazing world of therapies.
Small and friendly groups to ensure individual teaching and guidance for all students, promising a fun and enjoyable leaning experience.
Half day and full day accredited courses for everyone.
In house training now available for Spa's , Beauty Salons & Therapy Centres.
Supporting your learning at BH Holistics Training Academy
Our community of students are invited to join our monthly organised Reiki shares and Massage Shares.
A time to practice, develop new skills, gain confidence, receive mentoring and enjoy spending time with other people just like you.
Our BH Holistics Training Hub group is available for all students to join to.
I put my Heart into my courses as we love the work we do as therapists.
Workshops with personal & practical training in
Heated Eastern Bamboo massage course / practitioner level diploma training
Indian face massage / practitioner level diploma training
Indian Head massage / practitioner level diploma
Holistic massage therapy / practitioner level diploma
Thermal Auricular Therapy ( Hopi Ear Candles ) / practical level diploma
Massage / practical level diploma
Reflexology / practical level diploma
Crystal Healing / Practical level diploma
Energy Heaing / Practical level diploma
Reiki Usui Shiki Ryoho / Attunements and training
Holistic Life Coaching