Chi - Be in Balance
Executive Member
United Arab Emirates
Enable JavaScript to view protected content.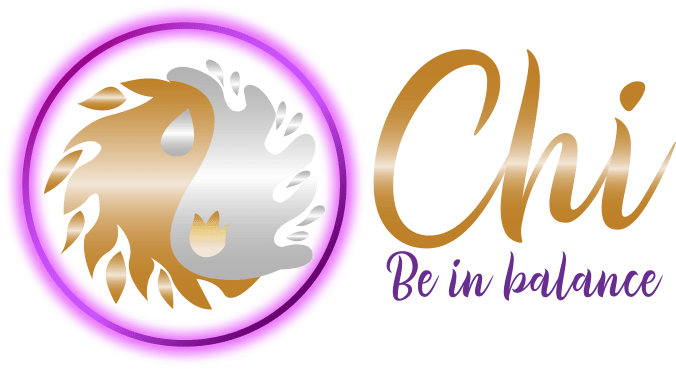 Offering
Chi is a comprehensive community for well-being, holistic healing, personal and spiritual growth. We have been operating in Dubai since 2018. Chi strives to be a place where people can call their spiritual home. We partner with you to find your Balance and help open your awareness to the true potential that you already are. Energy is all connected, and we are all fragments from the same Energy Source. And we believe that in helping you raise your vibration; we are in turn are raising ours.
Manifest your Abundance (Level 1 & 2)
Manifest your Abundance is a course that helps you to understand the Energy of Abundance and helps show you how to allow it into your life. When working with the energy of abundance, we are required to vibrate of a higher frequency to be able to attract the energy that we wish to have in our reality, may it be in wealth, health, happiness, love, etc. Often, we have subconscious blocks that we may not be aware of that does not allow us to be in harmony with receiving the energy into our life. This course helps you to identify and helps you to remove the blocks that hinders you from receiving the energy of abundance into your reality and shows you how you can be a creator generator for more wealth, health, happiness, love, etc. in your reality.
Reiki (Levels 1 to 5)
Reiki is a Japanese technique for stress reduction and relaxation that also promotes healing. It is administered by "laying on hands" and is based on the idea that life force energy flows through us and is what causes us to be alive. If one's life force energy is low, then we are more likely to get sick or feel stress, and if it is high, we are more capable of being happy and healthy.
Some of the Benefits of Reiki are:
• Promotes Harmony & Balance
• Creates deep relaxation and helps the body release stress and tension
• Dissolves energy blocks and promotes natural balance between mind, body and spirit
• Assists the body in cleansing itself from toxins and supports the immune system
• Clears the mind and improves focus as you feel grounded & centered
• Aids better sleep
• Accelerates the body's self-healing ability as you start to return to your natural state
• Helps relieve pain and supports the physical body healing
• Helps spiritual growth and emotional cleansing
• Compliments medical treatment & other therapies
The Energy Body (Level 1, 2 & 3)
The Energy Body is all about understanding what is beyond the physical body. Our energy body is in a constant state of evolution. Learning about the past, our energy centers and their formation, what causes them and how to keep them in a balanced state, where they shift to evolve into higher vibrational frequencies. Knowing that we all have the ability to tap into our energy centers to acquire in depth information about ourselves and how to heal from it. Learning how to activate our clairvoyance, clairetangance and intuition to acquire readings for clients. We also take a deep dive into the energy centers that connect us with the universal grid and understand the information the higher energy centers hold and how they can support us on our journey towards evolving into higher frequency beings.
Restoring Harmony to your Space
We are energy bodies that live with energy constantly surrounding us. And we have the ability to choose the energy that exists within our space, be it at work or at home. We are beings that always want the highest and best for ourselves and others. Energy that is not serving us for our highest and best, has the ability to get trapped within our space and thereby effect our energy, where we may notice that when we enter that space, we have a tendency to maybe pick up regular fights, display anger, procrastinate, etc. We sometimes are susceptible to energies that we do not wish to encounter, to which we notice that we usually choose to not enter those rooms as often as we want, or if we have kids, they often complain of bad dreams and sometimes throw tantrums to go to bed, this is usually when we are affected by energy that is not serving us for our highest and best. In this course you learn how to clear the energies that do not serve you and make your space a place to support you and your family to evolve into higher frequencies.
Working with Crystals (Levels 1 & 2)
Crystals have life force energy within them. They are preprogrammed with a stable frequency that can help support our energy body. This is accomplished when we teach our energy body to emulate and learn from a crystal's frequency. In this course we take a deep dive into learning how to connect with crystals and learn the various ways in how they can be used to support our learning and evolution journey, what the different types of crystals are and how we can harness the energy of the crystals to support us in acquiring abundance in love, wealth, health, protection, shielding, etc.
 
Twin Flames and the Divine Union
The world is currently evolving from a 3rd dimensional state of being to a 5th dimensional state of being, in order to support the energy shift, a lot of Twin Flames have chosen to incarnate on Earth for this very reason during this timeline. Twin Flame is different to Soulmate energy and when the Twin Flames come together, they create an energy that is very healing and high vibrational. This is the energy that helps in supporting our Mother Earth to shift hers and many of its inhabitants into the next stage of evolution. Here you will learn a deep dive into Masculine and Feminine energies, how to identify the differences between a soulmate and twin flame and how you can harmoniously maintain a Twin Flame relationship and learn the stages of Divine Union.
Psychic Development (8 Individual Courses)
We all have the ability to access and utilize our psychic senses, we all have 8 distinct Psychic senses; some more dominant than the other. We may be doing it all the time, through a subconscious level, like when we already know who is calling before we look at the screen, or when we enter a room and get a whiff of a favorite scent that reminds us of a loved one that transitioned, or when we enter a room and instantaneously notice if there is a heavy tension which may have come from the residual energy of an argument that may have occurred there earlier, or sudden bursts of cold shivers or hot flashes when passing through spaces, etc. Here you will learn about the various senses and regular practice techniques that will help program your mind to consciously use your psychic senses to support you in your endeavors.
Balancing your Light and Shadow Self
The Universe maintains Balance, be it at an individual level or on a collective level. To harness the entirety of your Chi energy, it is important to embrace your Light Body AND your Shadow Self. We often forget or shun our Shadow Self. We are all unique in our frequency and yet connected, as the phrase goes, 'we are only as strong as our weakest link'. Learn how you can embrace and harness the energy of our Shadow Self so that we have a strengthened foundation that can stand tall in any storm. And learn how the Shadow Self supports our Light body and vice versa to maintain Balance on an individual level.
Transformation in Sacred Geometry
The Universe and all that is within it was built using Sacred Geometry. This is evident in all the things around us, all we may need to do is shift our perspective to identify the patterns. There are key shapes that were used in the creation and evolution of man. The Alchemy of the Sacred Geometry shapes into helping us evolve and helps us to resonate and support us in higher vibrational frequencies. Here you will learn the ancient knowledge in Sacred Geometry and learn how to harness it to support us in our daily lives.
Angels – Understanding Divine Guidance (Level 1 & 2)
Angels vibrate at a different frequency to us, this means that just because we are unable to see them in the 3rd Dimensional reality, it does not mean that they don't exist. In this you will learn about the history of angels, incarnated angels, as well as the different types of angels, and their duties. You will also learn how to connect with angels and discover how to open yourself up to them, how to invoke angel protection, the types of angels you can all upon and what they are responsible for, and how to connect with your guardian angel. Angels have shielding abilities and you will understand how their energy can support you on your learning journey. In addition to the Angels you will learn about the Elementals and how they too have come to support the Earth and its inhabitants to evolve into the new frequency. Angels communicate with us through various signs and by using some tool we can learn how to decipher those signs to help us understand the message that they are communicating with us.
Dragons – The Ancient Guardians of Earth
Dragons are the guardians of Mother Earth. Learn how to connect with the healing energy of Dragon(s) and discover the various ways they can help in supporting our connection with the beautiful, wise and protective energies of the Dragons. Find out how Dragons can enhance hands on healing sessions for yourself and clients, how to work with Dragons to clear negative energy out of spaces. Learn to receive messages from your Dragons through automatic writing. Learn to receive, connect with and use your own Dragon Healing Crystal. Learn the ancient knowledge of the Dragon Walkers/Riders.
Visit our website to know more about our services and join our community.