Crystal Moon Holistic Wellbeing C.I.C.
Executive Member
United Kingdom
Enable JavaScript to view protected content.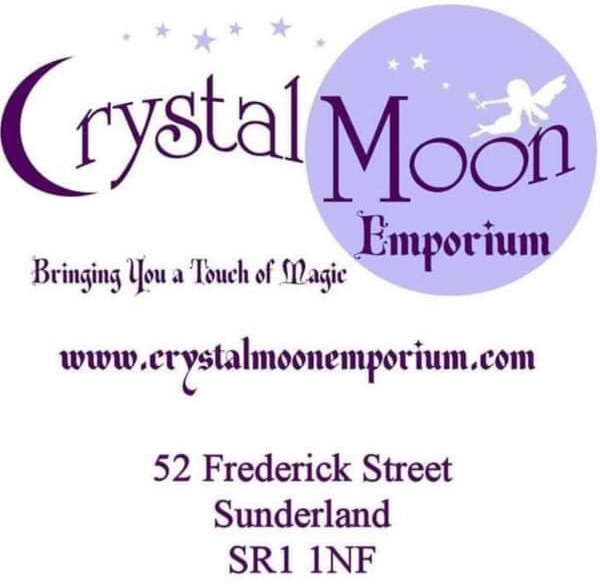 Offering
Crystal Moon Holistic Wellbeing C.I.C. is a community interest company, offering a wide selection of Holistic Therapies, Workshops and Courses.
We aim to support the community through offering training, tips and techniques to enable those who attend one of our courses to create a Wellbeing toolkit, allowing them to connect more with self care.
Shining a light for people to find their own light within.
Offering in person courses, ceremonies and workshops in our beautiful workshop space. We also offer online courses too, including a selection of Crystal workshops and courses, Divination with Pendulums and Crystals, Crystal Healing, Meditation, Meditating with Crystals, Mindfulness, Chakras, Cacao Facilitator Training, Cacao Ceremonies, Drumming and Sacred Circles, Goddess Within, Divine Feminine with Womb Blessing.

Many of our in person workshops and ceremonies can also include Shacapa Healing.
We offer a variety of Holistic Sessions including: Crystal Healing, Chakra Balancing, Energy Sessions, Shamanic and Shacapa Sessions, Hopi Ear Candling.
Courses accredited by IPHM:
Crystal Connections (Crystal foundation level)
Crystal Healing Course
Pendulum Course/Dowsing
Crystal Grids Course
Chakras Course
Goddess Within Course
Divine Feminine Course including Womb Blessing
Cacao Foundation Course
Cacao Facilitator Course
Meditation
Mindfulness
Craft your Craft (creating items for a sacred space and learning more about how to create a sacred space)
Reiki 1, 2 and Master
Crystal Reiki Master
Energy Healing
Guided Self Healing
Hopi Ear Candling
Indian Head Massage
Wellbeing Course
First Aid Course
Our Holistic centre is located above Crystal Moon Emporium Shop which offers a wide selection of Crystals, Herbs, Books, Sacred Space items, Ceremonial Grade Cacao, Spiritual gifts and much more.
Please visit our website for some of our online courses, email Enable JavaScript to view protected content. or contact via social media.
You can also pick up information direct from Crystal Moon Emporium's shop in Frederick Street, Sunderland