Dr. Roksana Badruddoja | Dreams of Munay Ph.D., I.P.H.M.
Executive Member
United States
Enable JavaScript to view protected content.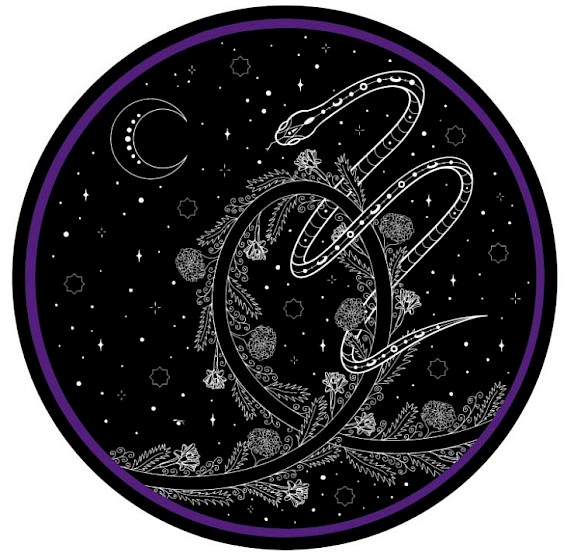 Offering
---
Dr. Roksana Badruddoja - PHD | MBA
~Roksana Badruddoja~
Intergenerational Family Trauma Liberation Scholar and Therapist
I. Family Constellation, Akashic Records , and Trauma Liberation.
The Lords of the Akashas: Healing Inherited Trauma and Recovering Liberation
1,111USD
What do we do during life's dark times?
How do we survive amid cavernous terror and soul-ripping trauma?

From the incomprehensible pain of walking through the loss of three of my children in utero, I serve as a mirror to folx who sit in loss of any kind (from losing your favorite teddy bear as a child to sexual violence). In my 4-day workshop, together, we respond to what manages to live (survive and thrive) in the ruinous and damaged landscape of woundedness and trauma, and I demonstrate how to piece back together the wandering fragments of our Soul from shattering loss, pain, and suffering.

We accomplish this by discussing, at large, how trauma changes our gene expression and how we can recover ourselves. Specifically, we learn about the Akashic Records and how to open our personal Records and commune with the Lords. And we learn how to work in the Akashic Records to uncover an inner child wound and repair the wound. The result will be the recovery of something I call "Authentic Energy Self".
We also learn about "knowledge production" systems and bridge the gap between modern/"western" science and Indigenous healing knowledges and practices, how to crack your grief by developing a trauma statement (your ancestral beLIEf system) that informs an inner child wound and how our outer child operates, and what happens when you operate and show up in the world with stagnant beLIEf systems (this is your kryptonite~it is pretty and it even sparkles, but it keeps you weak).

In this course, we explore the strange and unexpected corners of woundedness and trauma. I help you stoke a reimagination of our actions in life by embodying grief as a pathway to conceive the life we have is as Divine as a mundane blade of grass. And so, I gather the "bones" of my babies and I stitch them together to heal and transmogrify my losses. I offer this course to you with painful urgency fueled by a ferocious and unwavering commitment to trauma healing and liberation.

Are you ready to show up and operate in the world fully?
Let me help you disarm your kryptonite and unleash your superpower--your Divinity!
I invite you to reach out to me at Enable JavaScript to view protected content. for registration information!
II. Family Constellation Therapy and Inherited Trauma Liberation
Family Constellation is a systemic and psychospiritual therapeutic model that reveals the hidden intergenerational dynamics in a family, relationship, and/or situation and the therapeutic approach works towards balancing, neutralizing, and healing or liberating the system. Drawing on German psychotherapist Bert Hellinger and trained by Indian psychotherapist Dr. Gaurav Deka, Dr. Badruddoja has developed a distinctive interfaith and intercultural trauma liberation therapeutic method—using family and national systems, beliefs, and attitudes; phenomenology; existentialism; epigenetics and neuroplasticity; emotions; somatics; inner and outer childs; genotraumagrams; and Divine Crone awareness—known as Intergenerational Family Trauma Liberation Constellation or IF-TLC.
Dr. Badruddoja facilitates faith-specific and culture-specific liberation from trauma of all kinds, ranging from addiction; anxiety, fear, guilt, depression, hopelessness, and compromised self-esteem and self-acceptance (not being able to live life fully); marital and premarital counseling; interpersonal relationship issues; financial issues; family crime; sexual abuse and other forms of abuse; creative, spiritual, and energetic blocks; childhood trauma; health issues: disease, ADHD, and relationship with food and weight; land disputes; legal issues; parenting challenges; and reproductive and menstrual health (e.g. uterine fibroids and endometriosis) and traumas (e.g. abortions, miscarriages, stillbirths, and infertility).
Dr. Badruddoja is a tenured Full Professor and Chair of the Department of Sociology at Manhattan College (Bronx, NY) and is endorsed by Psychology Today, Healers, International Practitioners of Holistic Medicine, and Cognial Healers Academy. Dr. Badruddoja states, "Coming 'home' for me is about integrating my experiences in contemporary academia with ancient healing practices. I want to continue thinking and working in an environment where I will be constantly challenged, and which encourages and fosters the dialogues that for me define the meaning and purpose of trauma liberation work."
Dr. Badruddoja (pronoun: hir) works across all time zones 7-days a week and is meeting clients ONLY on ZOOM. Sessions range from 444USD to 1,111USD. Please contact Dr. Badruddoja for more information at Enable JavaScript to view protected content..
Academic Leader, Mystical Healer, and Overall Badass
Hi, I am Dr. Roksana Badruddoja!
I am a feminine/masculine queer Woman of Color; an interfaith and cross-cultural womanist; a trauma liberation scholar and an intergenerational family trauma liberation therapist; an urban Shamanic and Akashic practitioner; a tenured Professor of Sociology, Women and Gender Studies, and Critical Race and Ethnicity Studies and the Chair of the Department of Sociology at Manhattan College; and a queer mother to four fierce energy beings.
I focus on contemporary social inequalities and the voices of marginalized "Others" as my sites of thinking to address social problems in the modern world; explore the meanings of spaces and places in the context of power, privilege and abuse and solidarity, resistance, and mobilization; and think deeply, every day, about how vulnerability is imagined, the practices of solidarity and what it means to be of service to the marginalized.
I am the author of National (un)Belonging: Bengali American Women on Imagining and Contesting Culture and Identity (Brill/Haymarket, In press), the editor of "New Maternalisms": Tales of Motherwork (Demeter, 2016), and a contributor of Good Girls Marry Doctors: South Asian Daughters in Obedience and Rebellion (Aunt Lute, 2016).
Here is what I have learned from my irreparable heartbreak.
First, the purpose of the Light is to illuminate the Dark. Pluto Retrograde (4/29-10/8, 2022) gifts us time to embrace and integrate our Shadows and live our lives fully. Second, Spirit lives in the now, and not in our Past or Future. Our Present is our connection to the Divine. Third, the embrace of our vulnerabilities can be transgressive, radical, and healing as a mode of being (versus the "western" psychotherapeutic tradition of "overcoming") to stake a claim, sit with, and affirm.
The teaching and knowledge of how to restore life shifts our traumas.
I think, study, write, and teach about generation Woundedness and Vulnerabilities and I work to co-create family interactions that are authentically supportive and nourishing. I do this sacred healing work with deep humility by engaging with the sciences and by returning to the medicinal healing fires of our Ancestors and Indigenous epistemology.
I offer a diverse examination into the relationship between destruction and multidimensional collaborative creation for continuing life on Earth.
WHAT PEOPLE ARE SAYING ABOUT DR. ROKBAD?
This reading was life changing. Dr. Badruddoja immediately captured my attention when she brought up/ revealed a family secret, which needed to be healed. This reading was a blessing because it created space for me to move forward. I hold Roksana with high regards for hir gifts, integrity, and compassion. –A.M., Yonkers, NY
Dr. Badruddoja is not only an ace rationalist and an analyst, but also a sharp intuitive channel. Her predictions and point of views are accurate. I have had the chance of knowing how my love life and career would shape up in the future; these questions were addressed a year ago. Today, when I look at my present, her readings were exact! Knowing Time is simultaneous and there is no specific past, present or future, one may like to think that the telling of a fortune or future would be vague. However, when you see it happening in your present and reflect what was being told to you by the channel, you do get to know and realize that every bit of it made sense. For all Akashic Record queries, I will only consult Roksana. I urge everyone to go through this enriching experience and allow yourself to be healed. Thank you so much, Roksana. – Dr. Gaurav Deka, New Delhi, India
Greetings Dr. Badruddoja! Thank you for these most relevant words. Your reading transformed me. I'm still processing. I haven't felt the same. I have a stronger awareness and sense of reverence for my Guides. I'm ecstatic about the blessing of your gift. Thank you my Sister! You are no joke! THANK YOU! – CAYCE Psychic Fair Participant, NYC
Dr. Badruddoja ascertained for me the nature of consciousness that reveals who I am beyond my physical body and how the true essence of my being was designed. As an expression of divine consciousness my prime directive is to view life through the eyes of the soul and "know thy self". I highly recommend to all seeking higher knowledge to explore with Roksana the deeper teachings of truth and accomplish everything you are meant to do. – Infinitely grateful, Peter Vazquez, NYC
"'What is trauma?' Trauma is an internal response to an overwhelming situation that cannot be processed at that moment. That is, trauma is undigested, uncontained, and postponed energy, and it limits our capacity to live our lives fully."
"I urgently step away from the multilayered inadequacies and insufficiencies of 'western' psychotherapeutic models of trauma healing that serve to pathologize our grief. I dedicate myself to excavating critical Indigenous epistemology. I accomplish this with a deliberate and intentional blend of the personal, spiritual, and the scholarly to uncover the ways in which our narratives are often erased within material experiences."
"When we 'heal', we 'heal' the past, including our ancestors, and we effectively transmute our future, including our descendants."
Please visit my website for more information.
How does trauma change our gene expression? How can we recover? Dr. Badruddoja explores the unexpected corners of woundedness and teaches how we can fully show up and operate in the world. Listen to hir speak at the IPHM Festival 2022!