Freedom Therapies & Workshops - Angelic Reiki Master
Executive Member
South Derbyshire, United Kingdom
Enable JavaScript to view protected content.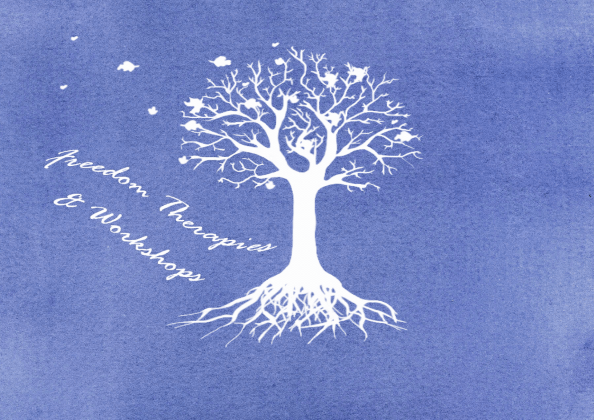 Offering
Anne began Freedom Therapies and Workshops in 2008 after she had used Reiki and other energy therapies to help with her own health issues and wanted to pass on what she had learnt to help people live a better, healthier life.
You always receive a very personal service when you are training with Freedom and we try and adapt the training to suit your needs. After the training is done Anne provides catch up sessions or you can contact her anytime if you have any queries or need advice.
Anne works on a very flexible basis and will travel to other areas of the country for train others.
Although Anne specialises in Energy Medicine, she also teaches some physical therapies as well.
The Courses offered are:
Usui Reiki - all levels
Original Angelic Reiki
Karuna Reiki
Lemurian Healing
The 5 A's
Crystal Healing Practitioner
Indian Head Massage
Hopi Ear Candles
Beginners Meditation
Meditation Teacher
Hand and Arm Massage
Foot Pamper
Raising the Light of the Soul
Reiki Classes are run on a 6 weekly course basis and can be either on a one to one basis or in a group.
Indian Head Massage Diploma is a full day, fortnightly class for approximately 12 weeks in total and will allow you to gain insurance. This course is based on Traditional Indian Head Massage, which is a fully clothed method.
Crystal Therapy Diploma is a full day, monthly class for 6 sessions and will allow you to gain insurance to practice on the public.
Hopi Ear Candles is a one day workshop, fully insurable course which covers all aspects of giving a treatment including anatomy and physiology of the ear, history, different types of ear candles, health and safety etc.
Beginners Meditation is a 6 week course exploring many different types of meditation, so that you can decide which method is right for you. We will look at visualisation, breathing techniques, mindfulness, and many other forms of meditation.
Meditation Teacher Training is a 12 week course, meeting fortnightly, which will cover all aspects of meditation and the different types of meditation. We will look at how meditation works, using meditation for stress reduction, and working with children. Creating a course that works for you including schemes of work and session plans, writing your own scripts and much more.
Hand and arm massage is a 1/2 day course where we will look at the process of giving a wonderful relaxing hand massage. This is ideal for those working with the elderly or can be used for pamper sessions.
Foot pamper 1/2 day course is a lovely relaxing therapy to learn, and a great addition to any therapists 'tool box'. An ideal accompaniment to the hand and arm massage course.
The 5 awakenings sequence is an energy/art based therapy which helps to dispel the feelings that trauma, abuse and bullying have on a person. These feelings can often cause anxiety and depression and so hold a person back from reaching their full potential. The 5 awakenings works on the energy centres of the body and help to dispel those feelings. Usually only one or two sessions is required. This is an amazing therapy for anyone working with children or adults who have suffered trauma or abuse and can really be life changing. It works really well with fears and phobias too.
Angels Workshop. This one day workshop explores all aspects of angels and how we can bring them into our everyday lives. A very relaxing interesting day where you will meditate to meet your Guardian Angel.
Archangels Initiation day. This one day workshop looks at 7 of the Archangels, we will meditate and meet each Archangel and be initiated into their energies. A lovely day full of meditation and relaxation.
For more details please contact Anne
T: 07985 421334
E: Enable JavaScript to view protected content.