Ganesh Dubey
Executive Member
New Delhi, India
Enable JavaScript to view protected content.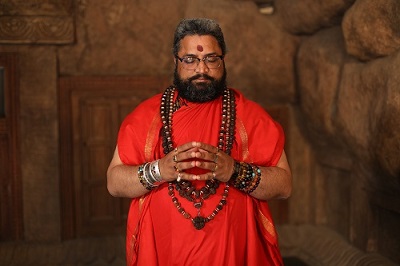 Offering
*A "Spiritual Guru" bringing in rare level spiritual acumen and record of sacred experiences, in diverse Divine expedient. Encased with roots from a deep spiritual family environment, and developing an inherent inclination to know the truth about Dharma and Spirituality.

Experience - 35+ years
Certifications - 140+ Siddhi's and Sadhana's
Honor - World Book of Records for solving 5000 successful cases via paranormal healing
Students -12000+

Tantracharya Guru Goverdhan Nath (Ganesh Dubey ) is trained yogi in Mahayoga Tradition. He studied Vedic literature, Astrology, Vastu and has acquired various certifications from different scholars and seers. He has been awarded with World book of Records title for Satvik Tantra and paranormal healing. He strongly believes in Dharm, Arth, kaam, Moksha. You design your life by using Satvik Tantra, The mechanism of decoding cosmic energy. He organizes various retreats and camps and self-development programs.
Including
Lama Fera
Ramal Astrology
Reiki All Level
Vedic Chakra Healing
Scientific Vaastu and Pyra Vaastu
Satvik Tantra - Paranormal Healing
Past Life Regression and Solution
Tibetian Healing and Crystals