Gentle Touch Therapy Training College
Executive Member
Barnsley, United Kingdom
Enable JavaScript to view protected content.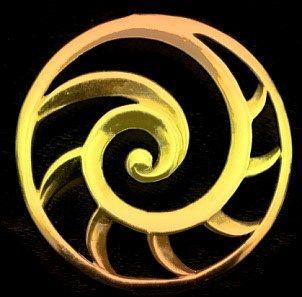 Offering
You have arrived at the right place for one-to-one and small-group training in Holistic and Beauty therapies!

At Gentle Touch Therapy Training College we offer one-to-one and small-group training in Holistic and Beauty therapies
Accredited training to practitioner level
Fast-track one-day to 7-day courses
A wide range of massage, holistic and beauty therapy courses
Small group and individual training
High standards of professional training
In-house training at your salon or therapy rooms
We can try to arrange courses to suit all of our students, and often teach one-to-one classes – please visit our website for more information.
Acupressure Massage
Andromeda Healing, Level 1
Andromeda Healing, Level 2
Anatomy & Physiology
Angel Healing
Angel Card Reading
Aromatherapy
Aromatherapy in Pregnancy and Post-Natal Care
Aura/Chakra Balancing & Pendulums
Amulet Healing
CBD Massage
CBD Facial Massage
Candle Massage
Colour Healing
Crystal Healing, Basic
Crystal Healing, Advanced
Ethereal Crystals
Flower Remedies and Vibrational Essences
Foot Reflexology
Hand Reflexology
Holistic Facials
Hopi Ear Candles
Hot Stone Massage
Himalayan Salt Stone Massage
Hypnotherapy
Inch Loss Wraps
Indian Head Massage
Indian Face Massage
Japanese Facial Massage
Kundalini Reiki 1&2
Kundalini Reiki Master
Kundalini Yoga
Meditation Teacher
Meridian Reflexology
Pregnancy Massage
Psychic Discovery
Reiki 1st Degree
Reiki 2nd Degree
Reiki Master, 3rd Degree
Reiki Teacher, 4th Degree
Reiki Master/Teacher, 3rd and 4th Degree
Rose Quartz Facials
Seated Acupressure
Sound Healing
Sports Massage
Spa Treatments
Tarot Card Reading
Thai Hand & Foot Massage
Thai Seated Massage
Thai Body Massage
Therapeutic Artwork
Vibrational Nutrition
Vibrational Healing Practitioner
Vibrational Healing Master Practitioner
Acrylic Nails
Eyelash/Brow Tinting
Eyelash Ext (party)
Eyelash Ext (Individual)
Facial Treatments
Facial Waxing
Gel Nails
Gel Polish
Inch Loss Wraps
Spa Treatments
Make Up Application
Manicure
Pedicure
Spray Tanning
Threading
Warm Waxing
Archangel Essences
Lomi Lomi Massage
Kundalini Yoga Teacher
Advanced Indian Head Massage
Thai Compress Massage
Thai Compress Facial
Andromeda Healing, Level 3
Facial Reflexology
Ear Reflexology
Pre-blended Aromatherapy
Facial Aromatherapy
Aromatherapy in Pregnancy
L3 Emergency First Aid at Work
Eyelash Perming
Principles of Health & Fitness
Principles of Soft Tissue Dysfunction
Deep Tissue Massage
Oracle Card Reading Course
Hand, Foot and Shoulder Massage
PACKAGE OPTIONS:
Stone Healing Practitioner
Chakra Healing Practitioner
Reikiology© Practitioner
Reikiology© Master/Teacher
Advanced Massage Therapist
Advanced Thai Massage Practitioner
Advanced Facial Treatments Practitioner
Advanced Reflexology Practitioner
Advanced Aromatherapy Practitioner
Please visit my website for more information.