Holistic Pharmacist
Executive Member
United Kingdom
Enable JavaScript to view protected content.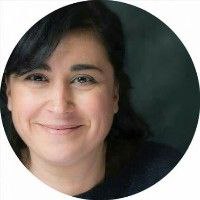 Offering
Accredited Courses:
Bach Flowers - 1/2/3 Modules
Herbal Medicine and Natural Remedies
The 12 Bach flowers - the 12 Zodiac Signs
Foot Reflexology
Foot Reading
Foot Reflexology with Bach Flowers
Foot Reflexology for the Lymphatic System
Applied Kinesiology
Astrology
I'm a pharmacist. I saw the birth of holistic therapies and practice natural medicine. Today I teach them in my online courses:
online training and personal growth courses.

The courses are structured in such a way that they can be accessed by any devise and at any time.
The courses are built in order to acquire working technique and deepen one's personal awareness. Participants can ask questions under the videos where I answer as a teacher and I do a lot of special and free content for my students. I love to see them blossom through my teachings!
In summary, the online courses are:
- Harmonic foot reflexology
- Foot Reflexology and Bach flowers: Regenerating treatment, Lesson
- The Lymphatic System in Foot Reflexology
- Foot reading, reflexology Lesson
- Kinesiology Lesson
- Bach flowers course: 1°Rivelazione e funzione; 2°Flowers and Chinese Medicine; 3°Natural remedies and alchemical transformation of the energy centers with Flowers
- The choice of Bach Flowers, how to make an effective interview, Lesson
- The 12 zodiac signs and their 12 Bach flowers
- Herbal medicine and natural remedies course
-The basics for reading the astrological birth chart
Visit Website for more Information