Holistic Serenity Training
Executive Member
IBIZA (situated) with students in UK, USA, GERMANY, AUSTRALIA and CANADA, Spain
Enable JavaScript to view protected content.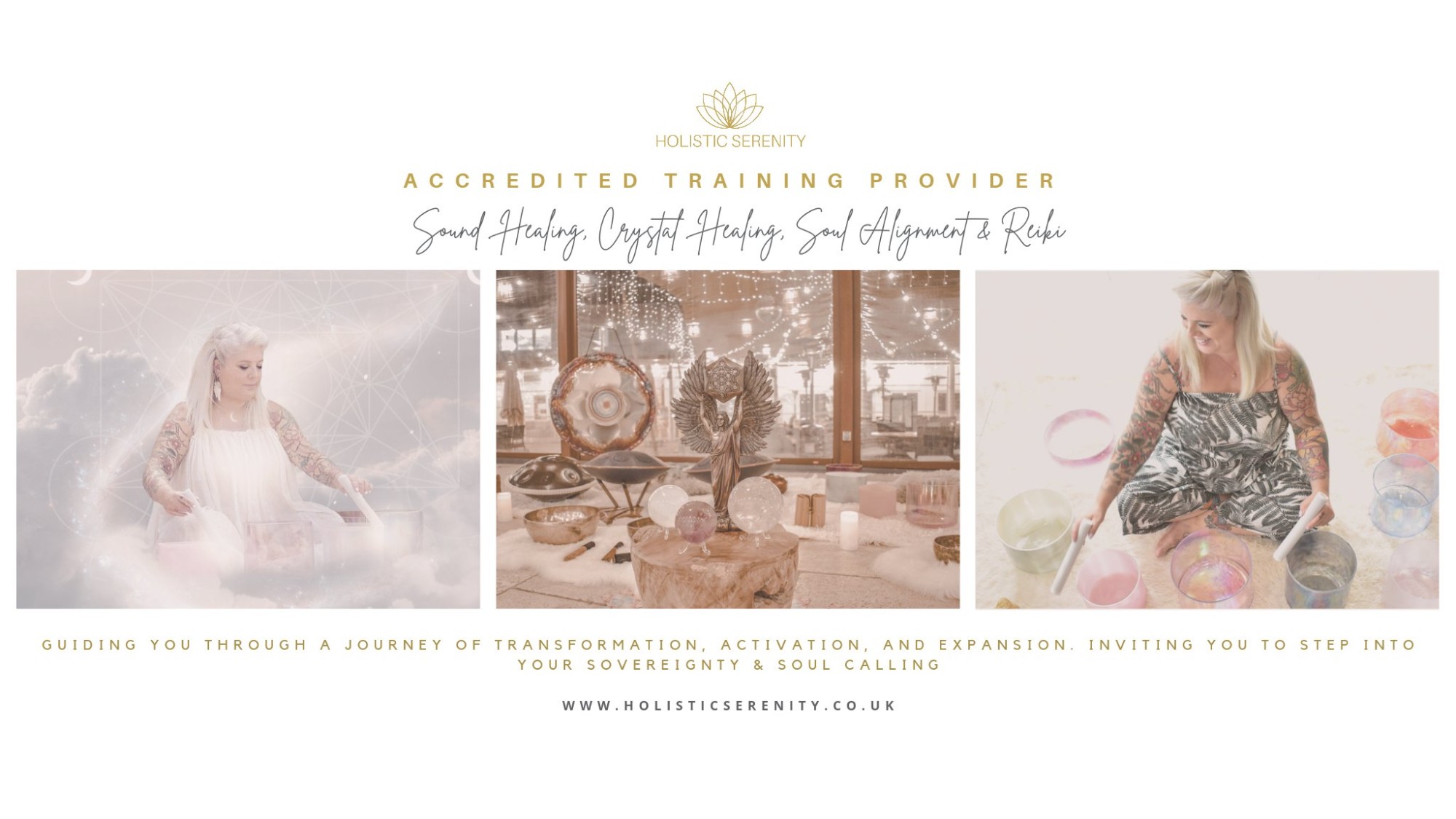 Offering
Holistic Serenity Training
Nicole Shields (course creator) & James Shields
Training Provider Holistic Serenity offer online & in-person practitioner Diplomas and beginner courses. With over 20 years of experience, they host transformative sound baths and retreats from Ibiza.
With over 20 years experience and over 15 years as a certified practitioner, Nicole Shields (the founder of Holistic Serenity) alongside her husband Jay are well established for being an accredited training provider hosting workshops, training, and transformative soundbath events in the South East of England. Now based in Ibiza, they host online courses in Sound Healing, Crystal Healing, & more, face-to-face training, retreats, women's circles, fire ceremonies, and magical in-person live events.
OFFERING:
Online Sound Healing Level 3 Practitioner Diploma
Online Crystal Healing Level 3 Practitioner Diploma
Online Crystal Healing for Every Day Life Beginner Course
Online Crystal Gridding with Confidence Beginner Course
Usui Reiki - Levels 1, 2 & 3 (Master Teacher Level)
Angelic Reiki - Levels 1&2 / 3&
Soundbath Meditations
1:2:1 Sound Healing Treatments
Bespoke Crystal Healing Treatments
Shamanic Treatments
Angelic Reiki
Usui Reiki
NLP Therapy
Massage Therapy
Bespoke Couples Retreats
Yoga and Well-being Retreats
Soundbath Events
Divine Feminine Circles
Shamanic Fire Ceremonies
Visit our website for more information.