Holistic Therapies Training Academy
Executive Member
Devon, United Kingdom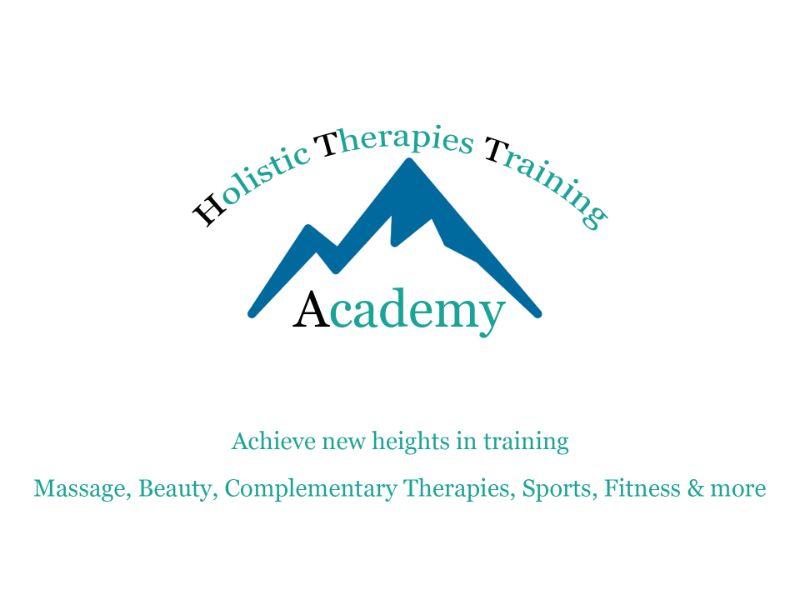 Offering
Run by IPHM approved Training Provider Karen Ashton - Offering a variety of courses in the following fields:
Massage
Beauty & Nails
Sports Therapy
Complementary Therapies
Business studies
Customer Services
Skin Analysis
Rose Quartz Facial
Natural Face Lift Facial
24K Gold Facial day course
Aromatherapy for Anxiety
Facial Reflexology accredited course
Our learners range from Qualified therapists adding to their skills
Nurses / Midwifes / Doula's / Healthcare professionals
Mum's with young families wanting to get back to work and work the hours to suit their family life
People wanting a career change
Fitness instructors
Equine / animal therapist
To name a few .

We are friendly and approachable, as well as adaptable. We make the training fun and enjoyable. We also offer our wealth of knowledge as therapists, becoming their mentors in business.

We can offer one to one training and will never cancel a course due to lack of minimum numbers. We also have the flexibility of dates throughout the year and can offer weekdays and weekends dependant on venue. We have been established since 2007, and bring with us a vast experience of knowledge, with an ever growing team, we have training locations all over the South West and beyond, our head office being in Bideford, North Devon. Many of our training locations are in beautiful areas of the South West, and we often have students travel from far and wide to attend training and incorporate a mini break at the same time.

Our courses have been formulated for flexibility to our customers, so they are able to fit their studies in around their own work / family schedules and lifestyles, which much of the study taking place at home, in their own time, followed by fast track practical training, where applicable, to ensure they learn everything they need to know in that therapy, without the need for regular classroom attendance. This caters for all that have busy lives, all that they need is the self-motivation to take themselves through the homes study aspects, with tutors at hand throughout the entire course, available for any queries or questions they may have. Our tutors are available by email / telephone / skype throughout the course, so no student need to feel they are studying alone or are unsupported.

Many of our learners suffer from varying learning difficulties or mental health conditions and we have supported these that would struggle in a mainstream college environment. Their conditions ranging from dyslexia, anxiety / depression, lack of confidence.

We offer 100% customer satisfaction and will strive to improve on our services and products continually with the help of our customer feedback. We aim to respond to emails and messages within 24 hours of receipt, but often sooner, in between teaching and assessing. We have a student facebook group, where students can ask questions amongst themselves and our tutors, connect with each other and share resources, tips and advice.
Courses offered:
Acrylic nail enhancement- offered as a practical course & an online course
Acupressure Massage - offered as a practical course & an online course
Advanced aromatherapy- offered as a practical course & an online course
Advanced reflexology- offered as a practical course & an online course
Anatomy & Physiology - online course
Angel therapy - online course
Aroma Reflexology- offered as a practical course & an online course
Aromatherapy blending- offered as a practical course & an online course
Aromatherapy Massage- offered as a practical course & an online course
Baby massage instructor- offered as a practical course & an online course
Baby reflexology- offered as a practical course & an online course
Body balance - offered as a practical course
Brow Lamination
Body wrap- offered as a practical course & an online course
Box A-cise - offered as a practical course
Business practice for therapists - online course
Chakra balancing - online course
Chinese massage- offered as a practical course & an online course
Cognitive behavioural therapy- offered as a practical course & an online course
Colour therapy- offered as a practical course & an online course
Cosmetic camouflage- offered as a practical course & an online course
Counselling- offered as a practical course & an online course
Crystal therapy- offered as a practical course & an online course
Cupping- offered as a practical course
Deep Tissue Massage- offered as a practical course & an online course
Exercise to music - offered as a practical course
Eyelash & brow treatments- offered as a practical course & an online course
Eyelash extensions- offered as a practical course & an online course
Facial- offered as a practical course & an online course
Facial reflexology- offered as a practical course & an online course
Faradic (EMS) Treatment- offered as a practical course & an online course
Feng shui therapy - online course
Fit kid training - offered as a practical course
Fitness training & exercise - offered as a practical course
Foot reading- offered as a practical course & an online course
Flower remedies - online course
Galvanic treatment- offered as a practical course & an online course
Gel nail enhancement - offered as a practical course & an online course
Gel polish- offered as a practical course & an online course
Hand reflexology- offered as a practical course & an online course
Health & Safety for therapists - online course
Herbalism - online course
High frequency- offered as a practical course & an online course
Holistic aromatherapy facials - online course
Homeopathy - online course
Hot stones massage- offered as a practical course & an online course
Hot stones reflexology- offered as a practical course & an online course
Hot & Cold stones massage- offered as a practical course & an online course
Indian head massage- offered as a practical course & an online course
Intimate waxing- offered as a practical course & an online course
Kick Boxing Ring Coaching - offered as a practical course
Kick A-cise - offered as a practical course
Lash Lift- offered as a practical course & an online course
Lymphatic drainage massage- offered as a practical course & an online course
Make-up- offered as a practical course & an online course
Manicure- offered as a practical course & an online course
Meditation- offered as a practical course & an online course
Nutritional therapy - online course
Kinesiology - online course
Life coaching- offered as a practical course & an online course
Listening skills for therapists - online course
Maternity & Fertility reflexology- offered as a practical course & an online course
Meditation- offered as a practical course & an online course
Myofascial release- offered as a practical course & an online course
Nail art- offered as a practical course & an online course
NLP (neuro linguistic programming) - online course
Oriental face massage- offered as a practical course & an online course
Oriental hand massage- offered as a practical course & an online course
Palm reading - online course
Pedicure- offered as a practical course & an online course
Pilates - offered as a practical course
Pre & Post event massage- offered as a practical course & an online course
Pregnancy massage- offered as a practical course & an online course
Provide therapies for clients with cancer (oncology massage)- offered as a practical course & an online course
Reflexology- offered as a practical course & an online course
Reiki 1 - practical training
Reiki 2 - practical training
Remedial massage- offered as a practical course & an online course
Sports coaching - offered as a practical course
Sports injury treatments- offered as a practical course & an online course
Sports massage- offered as a practical course & an online course
Spray tanning- offered as a practical course & an online course
Stress management- offered as a practical course & an online course
Swedish massage- offered as a practical course & an online course
Tanning- offered as a practical course & an online course
Tarot reading - online course
Thai foot massage- offered as a practical course & an online course
Thai hot herb compress massage- offered as a practical course & an online course
Thermal auricular therapy- offered as a practical course & an online course
Threading- offered as a practical course & an online course
Trigger point therapy- offered as a practical course & an online course
Warm bamboo massage- offered as a practical course & an online course
Waxing- offered as a practical course & an online course
Weight loss therapy - online course
Yoga - offered as a practical course
Dermaplaning - available as a practical course (Pre requisite - level 2 beauty or facial qualification)
Beautiful brows - available as a practical course (Pre requisite - none)
CK Brows - available as a practical course (Pre requisite - none)
Anxiety Awareness E-Class - online course
Marketing E-Class - Online course
Prevent Dermatitis E-Class - online course
Retailing for therapists E-Class - online course
Salon Reception for therapists E-Class - online course
Skin cancer awareness E-Class - online course
Stress awareness E-Class - online course
10 days to develop your therapy business certificaate of completion (online course)
Setting up in Business as a Therapists Certificate of completion
Equality & Diversity online course
Pathologies online course
Building rapport in work with challenging behaviour online course
Postural assessments in sports massage online course
Health & Safety in a fitness environment online course
Maintaining personal health & well-being online course
Carrier oils online course
Kinesiology (an introduction) course - offered as an online course​
Henna Brows
E-File Services​
Skin Analysis
LED Facial 1 day accredited course
Advanced Massage Accredited Course