Infinite Being Academy
Executive Member
Spain
Enable JavaScript to view protected content.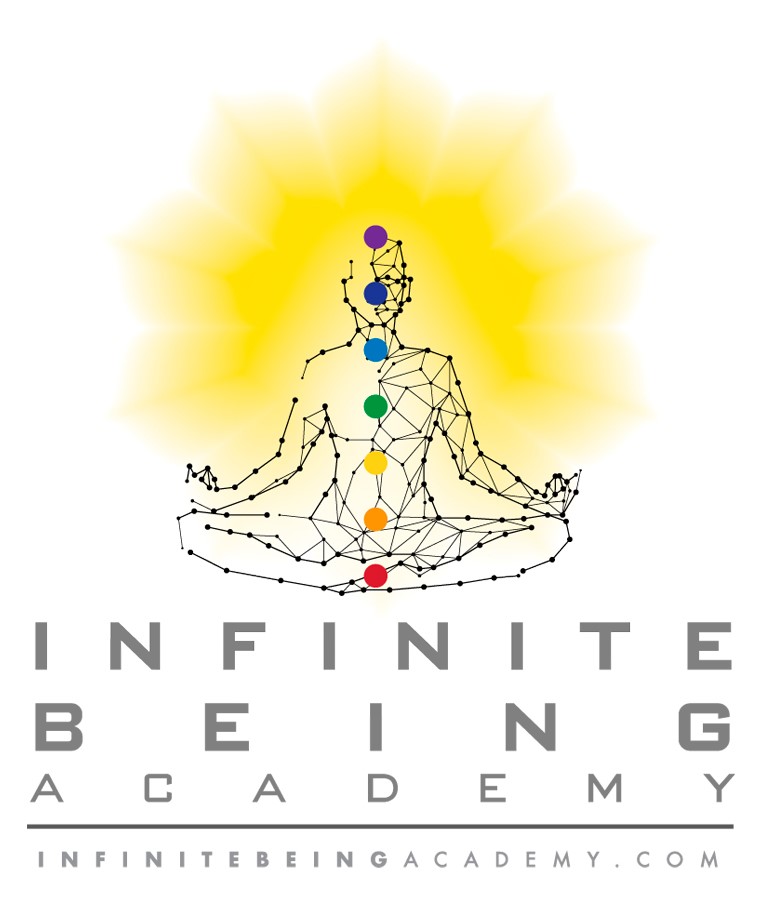 Offering
Offering
Infinite Being Academy was founded by Yair Sagy, a Chinese medicine practitioner, yoga teacher and energy reading therapist and trainer of over thirty years experience. Our courses offer a powerful opportunity to know ourselves, to see and feel the flow of energy as it moves within and around our bodies. To understand how - with our minds and our emotions - we are affecting the flow of energy. And how we can use these pivotal insights to shift emotional, psychological and physical blocks. We offer a progressive programme of fully accredited, on-line and in person energy reading trainings, suitable for all levels, from beginner up. The programme is an invaluable source of knowledge for anyone interested in healing and wellness or working within the healing and wellness professions. Energy affects everything in our lives. When this is fully understood our connection with life is deeply enhanced. We invite you to join our supportive, inclusive and enriching community, to supercharge your wellbeing and the wellbeing of those around you.
Meet Yair
Yair has been a practicing acupuncturist and yoga teacher since 1994. In 2004 he came across the book Anatomy of the Spirit by medical intuitive, Caroline Myss. Reading this exposition of energy healing the floodgates opened for Yair. He realised he could see chakras, auras, meridians. He realised he could see the life force of everything. And, what's more, he could influence it! He became fascinated with this phenomenon that had been revealed to him. Since then it has been his life's mission to make this extraordinary healing knowledge available to all of humanity. Infinite Academy Being was born from that passion and purpose to spread this
modality far and wide.
How long have your services been available?
Infinite Being Academy runs out of our rural healing retreat centre, Armonia Alpujarra, in Andalusia, Spain. We have been offering treatments and running courses since 2004 in Spain and in other parts of the world, including Israel, Greece, Belgium, Moscow, Paris and London.
What makes us different?
We believe this method of energy reading is unique at this time. Its benefits are immense. Our students acquire tools to work directly with their own energy, to unblock and release, to enhance their personal wellbeing and their relationships with others. To deepen self-awareness. To unfold to the nature of reality. To notice that you are creating your own reality right now and in every moment. Those working in the healing professions learn to see at a glance what is happening to the energy in and around the body of their clients and in their client's relationships. The course offers a profound diagnostic tool for many professions including: osteopaths, chiropractors, acupuncturists, psychotherapists, coaches and many more. No more guess work. Immediate results. Energy reading is an ability common to everyone. Just needs a little training.
Why choose Infinite Being Academy?
Synchronicity: Our programmes open portals to connect the source of creation with the present moment, facilitating students to synchronise with their life's journey.
Community: as soon as you are enrolled in one of our courses you will become part of the Infinite Being energy reading community. The support of like minded beings will accelerate you in your energy reading studies.
Inclusivity: love has no boundaries and our heart is open to each and every being on the planet.
Support: we are committed to supporting every student to express their full potential in energy reading and beyond. You will be connecting with fellow students and graduates who form the backbone of our community. They will be available on your journey through WhatsApp groups and email.
Free content: we offer a growing archive of professional material to support your practice, including Qi Gong classes, Meridian massage, Yoga classes, Morning and Weekly Meditations, all available variously through our website, through zoom, through You tube and through Instagram lives.
Courses /Therapies Offered
Energy Reading Foundation Course (Online)
10 weekly sessions of 90 minutes each, plus home practice. This course is open to anyone interested in Energy Reading. It's an interactive, practical and experiential course. The aim is to introduce Energy Reading methods and tools. You will discover, nurture and support your own personal energy reading abilities.The Essence of the work is in experiencing and understanding that all is one. Deconstructing boundaries the mind creates between self and other. The course will teach you to be in direct and dynamic contact with your own energy field and the energy field of others. You will learn to immediately observe changes to the energetic state of chakras, aura and meridians; as well as other physical structures: skeleton, soft tissues and internal organs. When working with clients, energy reading is an invaluable tool to diagnose imbalance, create a treatment plan, and support healing.
Energy Reading Advanced Course (Online)
8 Weekly sessions of 90 minutes each, plus home practice This course is open to participants who have completed the Foundation level. It's an online interactive, practical and 'experiential' course. The overall aim is to build on the teachings from the foundation level and begin the process of diagnosing and treating energy imbalances, facilitating practise at a deeper level. The main focus will be learning how to diagnose energy imbalance, supporting clients in recognising and overcoming the fundamental mechanism leading to disease. Energy reading is a valuable tool in any clinical application, to support diagnosing imbalance and constructing a treatment plan.
Energy Reading Graduate Course (Online)
This course is open to our Graduate Students, who have completed both Foundation and Advanced level, and who wish to deeper incorporate energy reading into their clinical environment. The overall aim is to ensure that graduates can practically demonstrate that they are meeting the 'clinical practise accreditation criteria'. The emphasis of this course is towards practice. You will be exchanging practice with fellow
students. There will also be supervised practices. Preparing you to take what you have learned into the work place. Whatever is your professional practice will be specifically supported
Visit Website for more Information