Infinity Holistic Health Training
Executive Member
Three Training centres in Hertfordshire, Devon and Scotland, United Kingdom
Enable JavaScript to view protected content.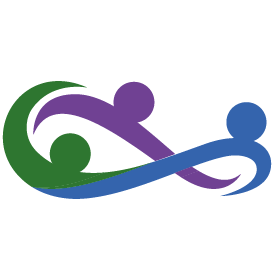 Offering
Infinity Holistic Health Training (IHHT) is a professional training provider that specialises in delivering vibrational sound healing practitioner courses and professional development workshops.
Our team of holistic health practitioners and teachers has a combined wealth of experience spanning over 40 years. Since its inception in early 2019, IHHT has been rapidly developing a reputation for delivering high quality, professional sound healing training throughout the UK. All our teachers are experts in their specialist fields and hold a minimum teaching qualification of a Level 3 Award in Education and Training.
We teach sound healing for both self-care and professional practice.  Our unique system of tuning fork protocols can be used as both a stand-alone healing modality and as part of an integrated holistic health approach. All our courses require students to complete an extensive period of self-practice and personal reflection, as well as a thorough integration of sound healing theory and the mastering of our IHHT protocol techniques prior to qualification.
We are  currently running one Tuning for Self-Care CPD course and three fully accredited practitioner courses - IHHT Tuning Fork Sound Practitioner, IHHT Palliative Sound Practitioner and Chakra Sound Practitoner.  We will be rolling out additional courses, including Crystalline Resonance Healing in 2021.
We currently have three training centres in the UK, based in  South Devon (covering the whole of the South West of England), Hertfordshire  (covering the South East ) and Scotland (also covering the North of England.  Further UK training centres are being established in Essex, Cumbria, Yorkshire, the Midlands and Wales.  Our overseas courses currently extend to Cyprus and Japan, with plans in place to also cover Ireland, Canada and Australia.   
Visit Website for more Information