Innerworks Lifestyle Coaching
Executive Member
Dubai, United Arab Emirates
Enable JavaScript to view protected content.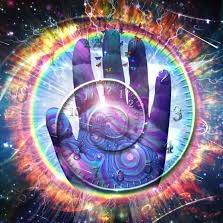 Offering
Welcome, my name is Tina KAMDAR.
I have a holistic healing center in Business Bay where I teach and practice healing modalities such as Usui Reiki, Chakra healing, Lama Fera, Su Jok, Sound Bowl.
Sat Naam, I have my healing center in UAE, Dubai under the name of InnerWorks Lifestyle Coaching. My institute is approved by KHDA and accredited by IPHM and RHA. I teach various modalities of holistic healing such as Usui Reiki, Lama Fera, Su Jok ,Healing with Crystals and Singing Bowls.
I am the only one who is taking care of my center hence every student or client who comes to me gets my 100% attention as well as presence.
I am an empath and I believe that we all have the ability to heal ourself, theres just someone who needs to show the path of light. My reiki master showed me this path and whoever comes in contact me walks with me on this spiritual journey of enlightenment.
Courses accredited by IPHM:
Usui Reiki Level 1
Usui Reiki Level 2
Usui Reiki Master - Teacher Level
Su Jok Basic Foundation
Healing With Crystals
Chakra Healing Workshop
Lama Fera Master- Teacher Course
Therapies
Reiki Healing
Chakra Healing
Healing With Crystal
Lama Fera Healing
Su Jok Healing
Pranic Healing
Bio Well Scan
Please visit my website for more information.