Jennifer Bonner
Executive Member
Texas, United States
Enable JavaScript to view protected content.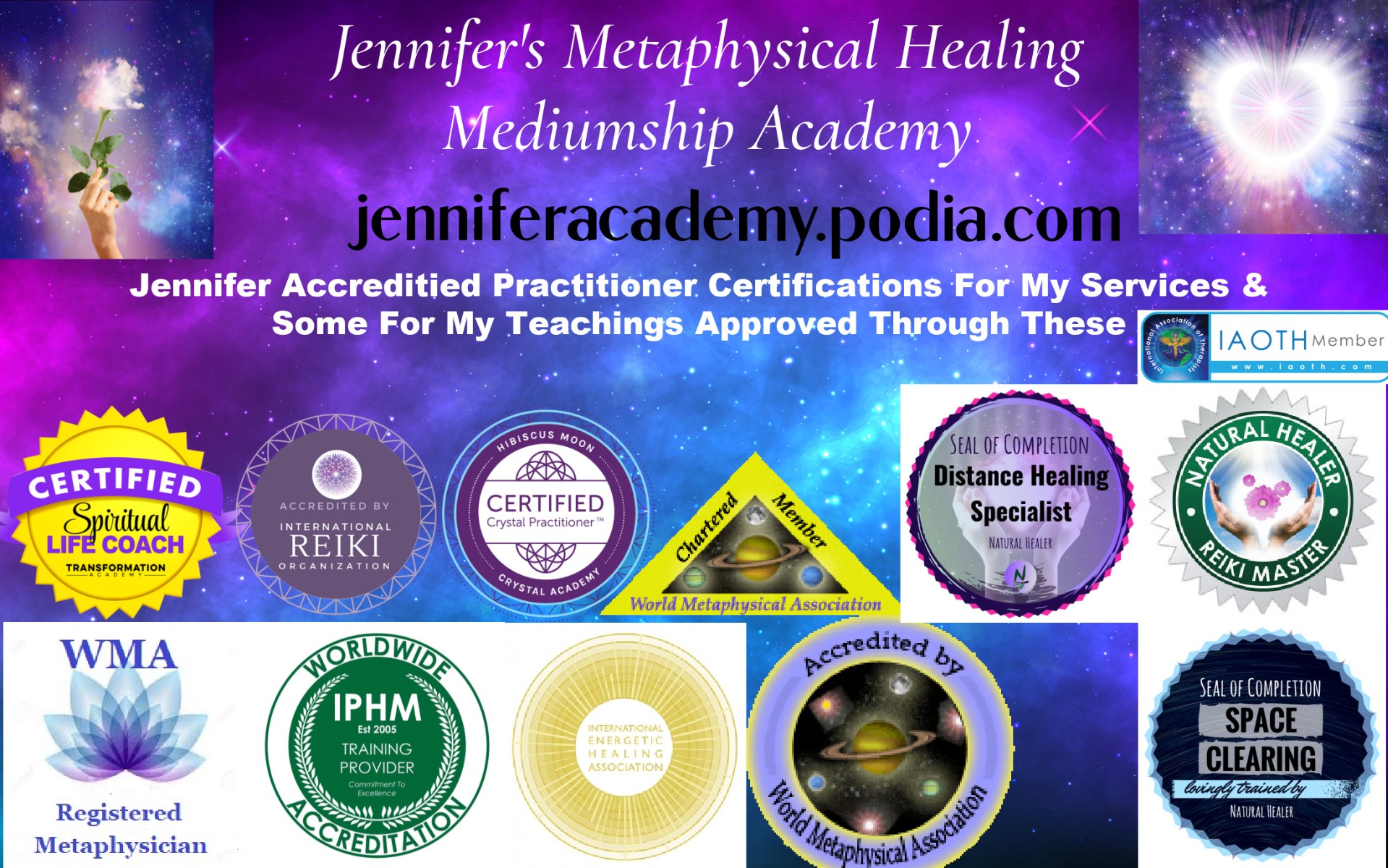 Offering
Hello Loves!
My name is Jennifer. I am an accredited certified practitioner trainer of metaphysics and healing also psychic and mediumship. And my services such as healings and readings are with certified practitioner certification. I teach my accredited certified practitioner courses. Such as Intuitive Psychic Healing Mediumship course. In the making.
The certified course out now is Certification For Self Readings And Sitters For Readers. Meaning if you are a client that gets professional readings. And are looking into how to self read before, during and after your readings. So you understand how to continue without a professional reader. Including not needing one unless you need confirmations. That course is out now. And will continue to be updated as well as all the courses I am creating.

After the Intuitive Psychic Healing Mediumship Certified Practitioner Course. I am working on Metaphysical and healing ones. And other types of ones in this type of genre.
To find my Academy where these courses are please click here.
To find all of my social media and more details on all that i offer and do, you can go to my website and select the tabs that you like.