JoJo Ellen's School of Healing
insured
Executive Training Provider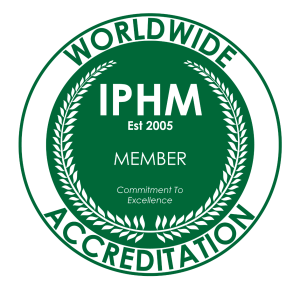 Profile
Courses Offered:
---
JoJo Ellen's School of Healing
I am JoJo Ellen and I am a trauma-informed, emotional healing specialist, energy healer & spiritual teacher.
I am owner of The Activation Academy membership and JoJo Ellen's School of Healing - where I certify people in fully approved and accredited mindset, healing and manifestation certification courses.
I also coach in business and career progression in the healing and coaching industry.
I have been a spiritual coach and teacher for over 6 years and have been on one heck of a self-discovery journey throughout that time! I am very knowledgeable in the mind/body connection and I'm extremely passionate about helping people to heal themselves naturally/holistically through alternative methods.
I believe the human body is powerful and when you learn about how it truly works alongside the brain, you will have so much more of a deeper understanding of how capable we are to truly heal ourselves.
My journey started by first healing myself - I come from a background of trauma & abuse and throughout the tough times, I believe I was spiritually 'woken up' and initiated into the spiritual space to lead with love and ancient wisdom locked from deep within me.
I have taken this wisdom, combined it with knowledge of learning & education, my own healing transformation journey and professional practise and turned it into my own bespoke healing school.
I am so deeply passionate about showing people alternative ways to heal, and to lead their lives with their own souls calling, building a business they love and living a life beyond their wildest dreams - free from limitation.
All courses I offer through IPHM are:
The Activation Method®
The Soul Activation®
Quantum Leap Formula®
The Breakthrough coaching framework®
Silent Counselling® (I may need to update this and actually add it on as a listing so please so let me know if that's the case and I can logon and do this.)
Visit my website - www.jojoellen.com for more information.
---
Educators
We are pleased to offer our training courses through the following IPHM Accredited Educators: