Neutral Space Relaxation®
Executive Member
Charmouth, West Dorset. UK, United Kingdom
Enable JavaScript to view protected content.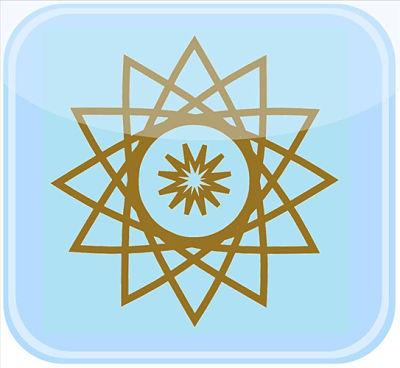 Offering
We are an established training providers for Neutral Space Relaxation with Practitioners of Relaxation we are the leading edge dynamic Relaxation trainers. Our type of relaxation is very experiential, with all our students giving and receiving the sequence for themselves - the work is effortless effort. Working with 'Flow' and 'Active Intensive Relaxation', a 'switch off to switch on'.
The natural next step from mindfulness - that the world is waiting for!
Intro day of Relaxation
Practitioner of Neutral Space Relaxation
Advanced Practitioner of Neutral Space Relaxation
Neutral Principles
all the above and Facilitation
Non Practitioner Coaching Course with all of the benefits can be (Retreat) without needing to become a Practitioner
This Relaxation Bodywork is dynamic, and many students and Practitioners have received the benefits of the work time and time again, and are always amazed. Fully clothed seated, or on a massage couch, this work takes you to the core of your being, where balance resides, being reminded of where your own natural balance point is, you can then return to it much more easily.
It does not mean we may not have any extreme circumstances, but it does mean we can rebalance much more quickly if we have the understanding and inner knowing, and how to return to balance within ourselves. So if knocked off balance, its easier to find our balance again.
Many may think resting on sofa watching tv is relaxing, but this work goes far beyond this as an application and as a concept. It is a unique sequence developed by us, and the benefit of 17 years of our work and 65 years work of a healthcare professional. We created NSR in 2011, and have trained Practitioners in UK, Europe, and Western Australia. We love this work. Graham and I had to overcome our own levels of stress, at the end of the 1990's.
Over the next 11 years retraining ourselves from 2001, from the Corporate work we both did, to become proficient Health and wellbeing Practitioners/Facilitators of Relaxation, making a difference to diminish stress levels and raise the happiness levels in the world.
People come to us if they feel off balance, out of sorts, anxious, tired, fatigued and with all manner of stress related symptoms. We only work with relaxation, because once the body has relaxed it can sort out much of its own energetic flow naturally. The experience of it is essential as no amount of talking about it can seemingly explain the depth of it to someone it has to be experience first hand.
We have trained many professionals, teachers, therapists, massage therapists, reflexologies well being practitioners, counselors, Talk therapists, Prison physiotherapists. Retreat Managers. Nurses and retired Nurses.
There is so much stress in so many areas of life currently you would think we would be in full employment assisting all those who need this work to be able to be in balance, thereby being effective in work and play. there are indeed many avenues for this work to travel. Our aim is to take it out to all the corners of the world where it is needed.
As a Practitioner you could do 10 sessions all day and not feel tired!

Neutral Space Relaxation®-
Directors: Graham and Lyn Whiteman
Offering the following *Relaxation courses:
Attending an Intro day is a pre-requisite*
Neutral Space Relaxation® Practitioner/Clients,
Neutral Space Relaxation® Intro Day/ Facilitator
Neutral Space Relaxation® Advanced Practitioner,
Neutral Space Relaxation® Practitioner
Neutral Space Bodywork Course 2+1
Course/Facilitator
Courses in UK, London, South West, Buckinghamshire & West Sussex, and Australia - Perth, WA.
Contact us if you are in a different area, or wish to discuss.
Tel. No: + 441243 649079
Contact: Lyn Whiteman 07780 705684
Contact: Graham Whiteman 07787 503508
Email enquiries: Enable JavaScript to view protected content.
Website: www.neutral-space.co.uk & www.neutral-space.co.uk/diary.html