Sonic Temple - Marko Zigon
Executive Member
Dubai, United Arab Emirates
Enable JavaScript to view protected content.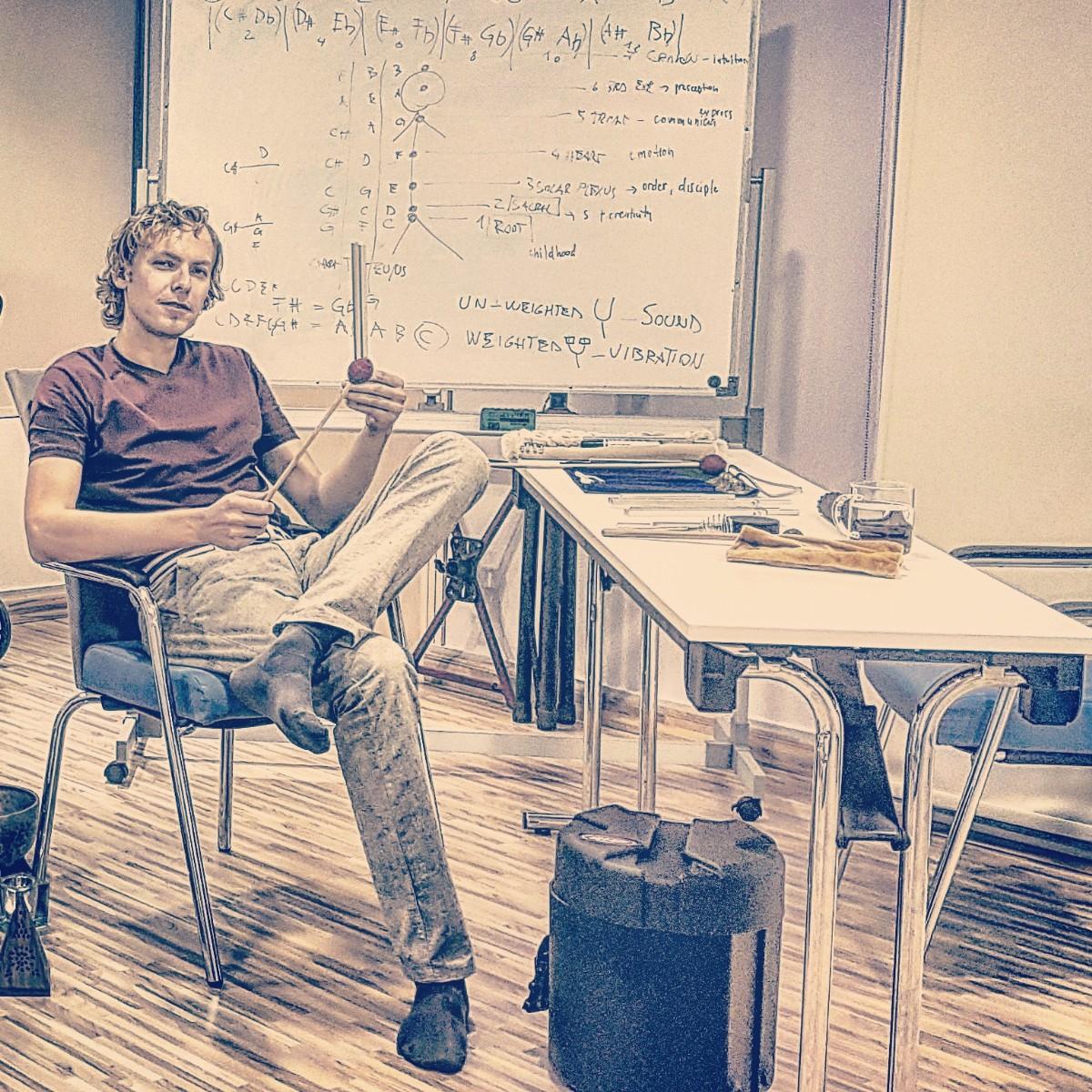 Offering
Marko Zigon has been connected to Sound since 1993. Trained in classical music (Tuba and Percussions) he later formed a band and performed more than 500 live shows - recording 2 studio albums.

Bachelor in Acoustics he later successfully completed the Australian International School for Audio Engineering (SAE). In 2005 he experienced sound healing for the first time and immediately sensed a deep attraction to it. After completing more than 15 international trainings and personal tuitions by leading experts in the field held in Germany, UK, Japan, USA, Italy, Russia, France, Poland, Finland, Chile and Nepal... he delivered more than 1000 individual sound therapy sessions, hosting more than 350 group meditations around the globe as well.
Marko has been constantly cultivating responsible, innovative and passionate approach to his sound therapy practice which can be supported by pioneering the "Body Frequency response test" - a unique sound evaluation method featuring high accuracy diagnosis.
Relentlessly evolving and focusing on delivering the best experience Marko has gathered so far an impressive collection of sonic tools (which include more than 150 singing bowls, 101+ tuning forks and 15 different gongs) among many other rare instruments he is sharing the passion during his regularly 60+ international trainings held in: UAE, Germany, Italy, Nepal, Bahrain, England, USA, Hong Kong and Japan.

For the last 3 years he is constantly teaching sound therapy courses: (level 1,2 & 3).
Some references and key competences related to this training:

Gongs: Certified GM training with the Grand gong master Don Conreaux (USA) as well as cosmic gong techniques with gong scientist Jens Zygar (Germany). Gong making (hand-hammering) masterclass with sound metalsmith Ton Akkermans (Netherlands).

Singing bowls: Peter Hess sound massage training level 1-4 (in Germany, personally with Peter Hess at PHI headquarter). Sound training in Nepal at the Himalayan singing bowl center with "Kassa" dynasty successors (Kathmandu). Private lessons with singing bowl expert Frank Perry (UK).

Tuning forks: Private lectures with frequency mathematician Randy Masters (Santa Cruz - California), Tuning forks Human tuning training with John Beaulieu (New York) and planetary frequency consultations with the father of planetary wavelengths - Hans Cousto (Germany).
Offering:
Workshops with personal & practical training
Online/distance learning - some practical offered
Online/distance learning only
Sound Therapy Training (Level 1 - Basic, Level 2 - Intermediate, Level 3 - Advanced) - (Diploma)
Tuning Fork Training - (Certificate)
Himalayan Singing Bowls Training - (Certificate)
Crystal Singing Bowls Training - (Certificate)
Gongs Training - (Certificate)
Sound Massage Training - (Certificate)
Cymatic Therapy Training - (Certificate)
Shamanic Drumming Training - (Certificate)
Sound Therapy Tools Production Training - (Certificate)
Sound Meditation Training - (Certificate)

Testimonials:
"I've completed the sound therapy course and recently had private sessions with Marko Zigon as well. I can whole heartedly say he is a magical maestro. His inherent skill in creating an artistic flow of vibrations was beautiful and subtle. After each session there was a definite shift in my level of acceptance and chakra alignment that was even apparent to others in my everyday life. His method of teaching makes the theory so easy to absorb and with the practice it's a great course for anyone interested in sound and vibrational energy." - Fariba Zoulfaghari - United Arab Emirates

I have just finished Marko's Sound Healing & Vibrational Therapy courses levels 1 2 & 3. It was an amazing 3 days of learning, practicing and really understanding at a deep level the incredible therapeutic effects that sound delivers. Marko is so patient and made sure each and everyone of us understood the in-depth knowledge he teaches. He has done so much of his own research and has developed the most unique and incredible sound therapy tools which work on a much deeper level I have ever experienced before. He made the class so interesting and we had so much fun! Anyone who wants to understand more about sound therapy I highly recommend Marko's classes. - Katherine Gildert – UK

I highly recommend the three-day sound therapy course conducted by Marco Zigon to anybody interested to become a sound therapist. His passion and knowledge about the topic was clearly evident and immense, and one can only absorb as much as possible in the short time span, where we covered so much content. After the course one walks away with a clear understanding of many possibilities and approaches. Thank you Marko for a very enjoyable course. - Dina Paneris - Greece
For more information please visit my website!