Vicky Sweetlove
Executive Member
Lincolnshire, United Kingdom
Enable JavaScript to view protected content.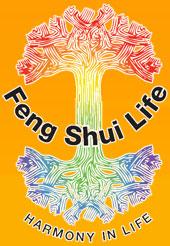 Offering
~Vicky Sweetlove~
Vicky is a professional accredited Feng Shui consultant with the Feng Shui Society UK and the IFSG USA, She is also an Akashic Records Consultant and teaches practitioner courses in Feng Shui, Akashic Records and Space Clearing and Earth Alchemy.

She is well known for her space clearing and energy work on homes and land working remotely and on site clearing the space of negative entities and harmful earth energies working with the "spirit of place" and the "elementals". She also carries out Healthy Home Surveys to include Wifi and EMF survey of the home and offices which could be affected by 5G and other technology with a professional meter, space clearing and geopathic stress are included also.
She teaches courses in:
Feng Shui Foundation Course - 2 days
Feng Shui Practitioner Course (this includes the Space Clearing Practitioner course) - 12 days
Akashic Records Practitioner Course - 6 days
Space Clearing and Earth Alchemy Course 6 days Dowsing for Health Part 1 - weekend course
Dowsing for Health Part 2 weekend course
Akashic Records Workshop
Vibrational Energy Workshop
Psychic Development Workshop
Akashic Records Holiday Workshop
Vicky has been practising in her field of work for over 20 years and loves to be in nature and working with the land. She has worked with many artists on their water projects and held dowsing demonstration workshops for the artists. This has included dowsing Six of the Old Rivers of London and the planting of a palm tree in Islington for a community art project. She also carries out water dowsing surveys and remote surveys of homes and offices and land.