Vicky Sweetlove
Executive Training Provider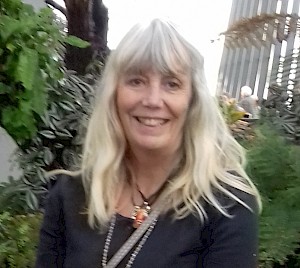 Profile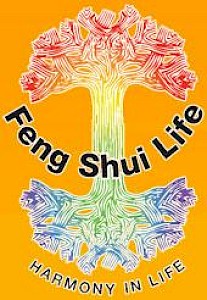 Courses Offered:
---
Vicky Sweetlove
Vicky is a professional accredited Feng Shui consultant with the Feng Shui Society UK and the IFSG USA, She is also an Akashic Records Consultant and teaches practitioner courses in Feng Shui, Akashic Records and Space Clearing and Earth Alchemy.
She is well known for her space clearing and energy work on homes and land working remotely and on site clearing the space of negative entities and harmful earth energies working with the "spirit of place" and the "elementals". She also carries out Healthy Home Surveys to include Wifi and EMF survey of the home and offices which could be affected by 5G and other technology with a professional meter, space clearing and geopathic stress are included also.
She teaches courses in:
London Courses
Feng Shui Foundation Course - FSS and IFSG approved 2 days
Feng Shui Practitioner Course IFSG (this includes the Space Clearing Practitioner course) - 12 days
Akashic Records Practitioner Course based in Shamanic practices - 6 days
Space Clearing and Earth Alchemy Course 6 days
Dowsing for Health course 1 and 2
Lincolnshire Workshops
Journeying into your Akashic Records Workshop
Akashic Records Oracle Card Workshop
Feng Shui for health and Home Workshop
Dowsing for healthy home and you workshop
Journeying to the Middle World of manifestation and magic.

Vicky is a professional consultant in Feng Shui, Dowsing of homes and offices, Akashic Records Consultant and teaches courses in these subjects for over 28 years and loves to be in nature and working with the land. She teaches and consults at the College of Psychic Studies and her own courses in London.
She has changed her clients lives with the feng shui and space clearing consultations each year as the energies change with the astrology of the year and the seasons which she works with. She passes this knowledge onto her students in her courses that she teaches in London and worldwide.
She offers bespoke one to one teaching when people would prefer to have the extra attention and the course would be aligned to their personal requirements.
Vicky will also carry out Space Clearing and land blessing ceremonies of homes and businesses when there has been any traumatic changes, change of ownership, health, just moved in or selling a property.

Courses accredited by IPHM:
Feng Shui Foundation Course | Feng Shui Practitioner Course (this includes the Space Clearing Practitioner course) | Akashic Records Practitioner | Space Clearing and Earth Alchemy | Dowsing for Health | Akashic Records Workshop | Vibrational Energy Workshop | Psychic Development Workshop | Akashic Records Holiday Workshops