The Shamanic and Psychotherapeutic Academy
Executive Member
Dublin, Ireland
Enable JavaScript to view protected content.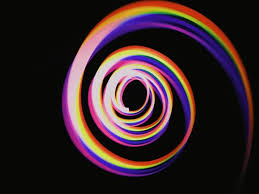 Offering
Are you ready for the journey of your life? Our aim is to inspire you with training and facilitation to introduce you to the worlds of Shamanism and Psychotherapeutic self development and work. Click here to read more about us.

We provide a range of courses and services about Shamanism. Click here to look at our range of courses.

Shamanism is a spiritual healing tradition; we have always felt connected to spirit in the darkest times of our lives and spirit has always been of assistance to us whether in our own lives or in our practice as therapists. Spirit shows herself to us in may ways. As Jung states Spirit comes to assist us through coincidences, dreams, through the people who come into our lives, through the circumstances that we encounter, through meeting people at just the right time or not going to a place and then something happens. We have all had those experiences. There is always more at play in our world than we think. When we call out spirit, is always ready to be of assistance to us and to our clients.

Shamanic healing incorporates that we have a cognitive body, a physical body, an emotional body, a feelings body, but we also have a spiritual body and an energetic body. We carry our traumas and events that occurred to us in our energy body. For complete healing to happen, the trauma needs to be released from the body. With spiritual assistance, our clients are facilitated to release the old and welcome in the new in an empowering and compassionate way. Read more about Shamanism on our blog.

We are excited about our new shamanic courses for Psychotherapist, Holistic Therapists and the Lay Person. The feedback to date has been fantastic. We look forward to working with you in releasing the old and welcoming the new. Please feel free to contact us to discuss more about our work and our courses.

"On Saturday I attended the Shamanic introductory day with Geraldine and Gerry, what a phenomenal experience. Geraldine and Gerry are knowledgeable, wise, approachable and warm hearted. If was easy to see the passion they share for the work they do. I would highly recommend this days workshop it's truly inspirational" For more testimonials.
Offering
"The Emergence of the Inner Shaman" – An Introductory Experiential Day (7 CPD Points for Psychotherapists)
"The Emergence of the Inner Shaman" – An Introductory Day via Zoom (7 CPD Points for Psychotherapists)
"Journey to Becoming the Shaman" – 4 Residential Experiential Weekends (Certificate in Shamanic and Psychotherapeutic Studies)
"Embodying the Shaman" – 4 Residential Experiential Weekends (Diploma on Shamanic Counselling & Energy Medicine Practitioner)