Yve Holistic Training
Executive Member
Norfolk, United Kingdom
Enable JavaScript to view protected content.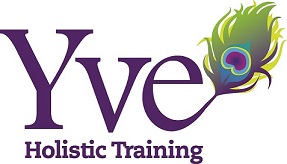 Offering
Yve Holistic Training
Welcome to Yve Training, which was founded from my passion and enthusiasm for the industry I work in.

Supporting and guiding you through your training and beyond, to give you the insight and confidence to grow both professionally and individually, never undervaluing knowledge and education.

A good support system is vital for us to succeed as therapists with knowledge and experiences shared to inspire and motivate you to become a confident, professional therapist.

I have taught and assisted 1000's of students and have had great pleasure in watching them grow and thrive, both personally and within their career. I have continued to support many of these students years after studying with me, writing references, and giving advice and assistance when required.

I am extremely grateful to have knowledgeable, supportive colleagues that work in association with Yve Training and together we believe in consistent and continued support for all students.
We have a genuine interest in producing happy, fulfilled students and therapists, and have a proven track record with many wonderful testimonials from happy students, who continue to train with us time and time.
Offering:
Hot and Cold stone massage
Crystal Healing
Reiki 1, Reiki 2, Reiki Master/teacher
Indian Head massage
Facial rejuvenation acupressure massage
Advanced/Deep tissue massage
Myofascial release
Pregnancy massage
Hand/arm, leg and foot massage
Aromatherapy for sports massage therapists
Pre-blended Aromatherapy massage oil course - online
Ear Candling Course
Beauty Facial One Day Course - open to beginners and existing therapists
Level 3 Full Body Massage Course
Level 3 Sports Massage