Events and workshops taking place now or next month. If you would like to list your event and are either a therapist or training provider registered with IPHM then you may submit any event free of charge. Just another benefit of joining IPHM. 
Should you wish to place a permanant advert on this page please contact IPHM for details and prices. 
ENROL THIS MONTH & SAVE OVER 50% OF OUR CAREER PACKAGE OFFERS
---
Accredited Certified Crystal healing diploma course only £99 during December
Event Date: December 5th, 2017
We also offer advanced level courses in crystal healing for therapist already familiar with the subject. Enhance your career and study from home with our fully accredited online homestudy courses -With over 30 holistic and alternative courses to choose from. All students can then become approved IPHM Therapists and obtain the necessary insurance to work as a professional consultant. Save even more with our career packages 50% discount. 
For a full list of all our career package offers and courses please visit website: Luna Courses 
Contact: Trish
Email: Enable JavaScript to view protected content.
https://www.lunacourses.com/crystal-therapy/
---
Gift Vouchers
Event Date: December 5 - 31st, 2017
Usually Reiki healing takes several sessions, so I am offering a discount of £5 off any number of sessions above three. For example 4 sessions will be £5 cheaper than if you purchase them one at a time. E.g: 4 x £25 = £100 - £5 Total £95. Please remember that you are paying for my time and expenses, not for the Reiki itself. I'm a full time Reiki healer. There are a variety of services too ranging from basic at £25 to a package encompassing three methods at £35. I begin at 10am, except Sunday, and my last appointment time varies between 5 and 7pm. Please see my Facebook page for further details. Message, text or email me. I can only accept cash or Paypal. I am based in Eastbourne, East Sussex, UK, working from home mainly - but please know that I can give distance healing too.
Contact: Erika Weston
Email: Enable JavaScript to view protected content.
@erikasturquoisefeather
---
Products for Therapists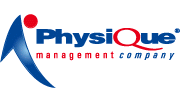 Your one stop shop for a wide range of items for therapists including: - Massage products, essential oils, hopi ear candles, therapists chairs and beds, etc......IPHM Members get 10% discount
---
Submit Your Event/Workshop or Promotion
Signed-up IPHM members may promote their events on this page for free.  Please submit your event details via the button below:
Submit Your Event/Promotion (Members only)
Note: If you are not a member of IPHM and would like to use this page to promote anything, please contact us for a quote.