Events and workshops taking place now or next month. If you would like to list your event and are either a therapist or training provider registered with IPHM then you may submit any event free of charge. Just another benefit of joining IPHM. 
ENROL THIS MONTH & SAVE OVER 50% OF OUR CAREER PACKAGE OFFERS
---
Products for Therapists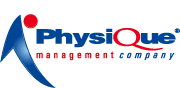 Your one stop shop for a wide range of items for therapists including: - Massage products, essential oils, hopi ear candles, therapists chairs and beds, etc......IPHM Members get 10% discount
---
Vegan and Vegetarian Nutrition Course Offer only £29.00 during November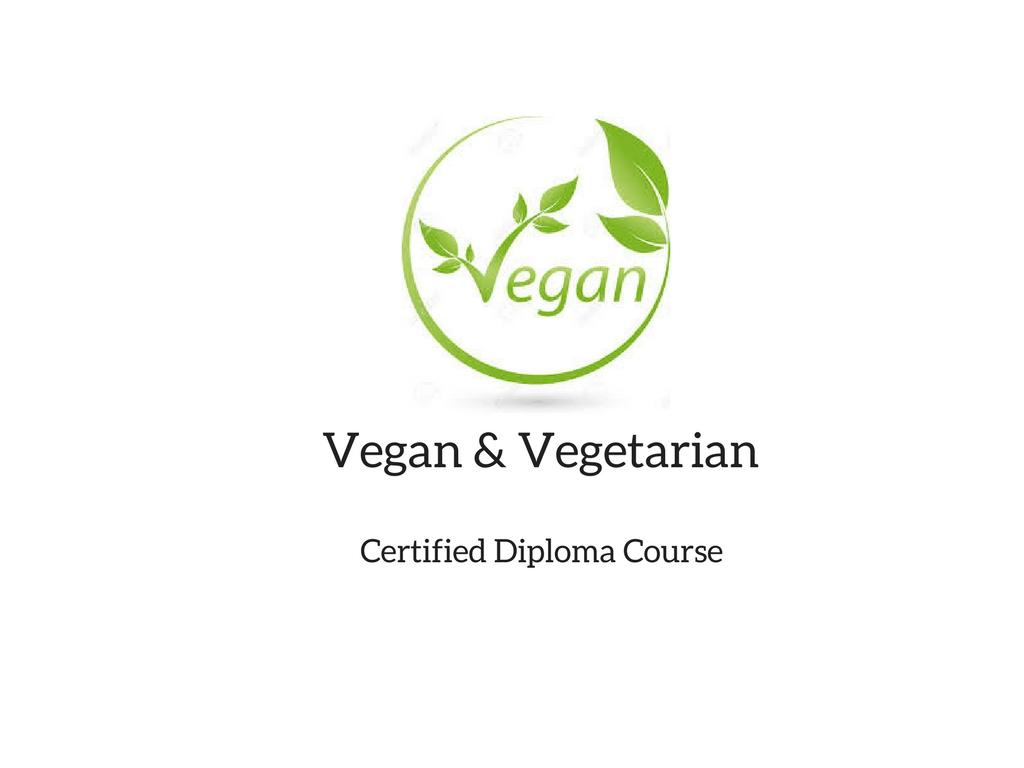 Event Date: November 12th, 2018
Have you been thinking about transitioning to Vegan or a vegetarian diet?
Did you know it can actually make you HAPPIER -    Animals won't be the only ones happy with your vegan move. So will you. One reason why: Compared to meat diets, omnivorous ones contain more arachidonic acid, which can spur neurological changes that drag down mood.?
This fully accredited course is ideal for life coaches or nutrition therapists or anyone wishing to learn more about transitioning to a healthy plant based or vegetrian diet. RRP: £150 now only £29.00 when you use the following code at checkout: VEGAN50
Contact: Lun Holistics
Email: Enable JavaScript to view protected content.
Download Course Here
---
Accredited Aura Healing Workshop (Part one)
Event Date: November 28th, 2018
Aura healing is also known as Aura Field Healing or Energy Healing. It is an excellent way to release blocks and moving unwanted energies, and get your own energy flowing, so you can heal. If you heal, cleanse and unblock the energy you can heal the body. Rather than focusing on body levels, aura healings focus on your spiritual energy system: your aura, energy channels, Chakras, etc. With in this workshop you will learn about Chakras, Auras, how energy blockages can happen and how to move the blockages and more unwanted energy. This Accredited workshop through the Internationals Practitioner of Holistic Medicine is the first part in two workshops. Both must be attended to be able to complete the course and receive your certificate in Aura Healing. A lovely energy healing Bolt on for anyone who works with Reiki or spiritual healing. The workshop starts at 6:30pm and finishes at 9pm. The cost for part one is £25.00 with a non refundable deposit of £15 which can be paid through PayPal to Enable JavaScript to view protected content. Refreshments, a workbook are included with part one with a Certificate received when completing part one and two. For more information and to book your place please get in touch. Blessings Elly xx
Contact: Elly Cotterill
Email: Enable JavaScript to view protected content.
https://evangelinetherapies.wixsite.com/heal
---
Dry Cupping For Massage Therapists
Event Date: November 25th, 2018
Too many massage therapists get stuck in a rut. Many get bored with the same routine or struggle to stand out from the crowd. Too few attend additional training, or complete cpd to develop their skillset. Are you one of them? You can change that today and create a toolbox full of success tools. Success tools not just for yourself but also for your clients. Afterall we don't take our car to a mechanic and expect them to fix it with just one spanner do we? As the wise Lao Tzu once said, the journey of a thousand miles starts with one single step. Take a single step today and book your place on our fantastic Dry Cupping For Massage Therapists CPD workshop. You must be a practicing massage therapist and hold a recognised Level 3 Massage Therapy qualification such as VTCT, ITEC, City & Guilds etc. to attend. Places are limited to ensure one to one tuition so early booking is recommended. To secure your place you must click on the Tickets link and pay your deposit.
Contact: Joanne Lee
Email: Enable JavaScript to view protected content.
https://fullspectrumcentre.co.uk/courses-cpd/dry-cupping-for-massage-therapists/
---
Galactic DNA Activation
Event Date: August 13 - December 13th, 2018
www.galacticDNA-lighthealing.com The Galactic DNA Activation session activates your dormant DNA strands on a cellular subatomic level to bring spiritual awareness and align your soul mission here on earth. I am a Spiritual Intuitive, Reiki Light Master, trained in Advanced Botanical Medicine and channel the guides AA Metatron, Amon Ra, Saint Germaine and his Twin flame Lady Portia, to facilitate the DNA activation. I tailor your session to work on your specific goals and align the energies to your Star planets. You will feel relaxed, renewed and inspired.
Contact: Samantha Hemingway
Email: Enable JavaScript to view protected content.
http://www.galacticDNA-lighthealing.com
---
Pro Crystal Healer Online Certification Course
Event Date: September 17th, 2018 - March 31st, 2019
This is a 6-month specialized training program that teaches you how to provide professional-level crystal healing sessions, taught by Krista N. Mitchell, published crystal author and professional crystal healer with over 10+ years of full-time crystal healing experience in New York City. Each module includes one month of classes, one month of independent study, homework, required self-healing and client practice sessions, assigned reading, and group calls. Specific cases studies from Krista's client files are presented in each module for in-depth learning. An at-home examination must be successfully completed for certification.
Contact: Krista Mitchell
Email: Enable JavaScript to view protected content.
http://www.krista-mitchell.com
---
Diploma in Ayurvedic Beauty Culture
Event Date: September 1 - November 24th, 2018
Ceylon Institute of Ayurveda mainly focuses on ayurvedic beauty culture where as the program is presented as a Diploma in Ayurvedic Beauty Culture/ Professional Ayurvedic Beautician certificate with IPHM-UK accreditation The next intake commences on 1 st September 2018
Contact: Dr. Thilini Abeypala
Email: Enable JavaScript to view protected content.

---
Emotional Aromatherapy Adviser Certificate
Event Date: January 10 - February 28th, 2019
Fully Accredited certificated course over 8 fully tutored & interactive sessions via zoom online. This course looks at how essential oils work on emotions, how emotions affect not only the mind but the body too. We cover 42 different oils & how they make up the 6 Emotional blends in your course kit (included in the price), the consultation process, the Anatomy & Physiology of Emotional Aromatherpy, H & S, Contra-Actions Contra-Indications. Along with each 1hr online group tutored session you will also have both Theoretical & Practical Homework case studies to gain both confidence applying your knowledge as well as building up clients to continue working on once you successfully complete the course & receive your Accreditted certificate. Course cost £295
Contact: Rachel Pernak-Brennon
Email: Enable JavaScript to view protected content.
http://www.cchh.co.uk
---
Global Experts Meeting on Frontiers in Traditional & Alternative Medicine
Event Date: July 15 - 17th, 2019
Frontiers Meetings organizing "Global Experts Meeting on Frontiers in Traditional & Alternative Medicine" & we aim at bringing together world-renowned scientists, researchers, specialists, practitioners along with senior executives, industry experts, societies & associations members to share and exchange the advancements, approaches, and challenges in their expertise. Our conferences include Workshops, Symposiums, Special Sessions, Panel Discussions, B2B Meetings and Exhibitions. We welcome all the interested members to participate at this conference as Keynote Speakers, Plenary Speakers, Poster Presentations, Delegates, Sponsors & Exhibitors. Traditional Medicine Congress is going to be held in Holiday Inn London 2019 - July 15-17, 2019.
Contact: John
https://frontiersmeetings.com/conferences/traditionalmedicine/
---
Beginners Meditation Class
Event Date: October 1 - December 20th, 2018
Join us for this reintroduced class to bring meditation into your life. You will find out about different aspects of meditation within this class including Breathing Exercises/Pranayama, Guided Visualisations, Mantras, Mudras, Chakra Balancing and much, much more; in a warm, inviting newly refurbished Studio with like minded others, to share experiences, conversation and cake. The cost per class is £7.50 which can be paid for in advance through PayPal using Enable JavaScript to view protected content.. So if you would like a calmer, more relaxed and focused you get in touch for more information or to book a place. Refreshments are available throughout the afternoon. This class will run every Monday until Christmas then restart again in the New year 2019.
Contact: Elly COtterill
Email: Enable JavaScript to view protected content.
https://evangelinetherapies.wixsite.com/heal
---
Animal Healing Courses
Event Date: November 1 - December 30th, 2018
All animals benefit from healing: it is helpful in a wide range of physical, emotional and psychological conditions, working holistically on the whole animal. Healing promotes calm, peace and deep relaxation and will help the body to recover from trauma, illness or injury. You can learn how to become an accredited animal healer with this Home Study easy to follow low cost training course ready to download immediately.
Contact: Courses on the Go
Email: Enable JavaScript to view protected content.
https://www.studyholistics.com
---
Usui Reiki Healing Level 1
Event Date: November 16th, 2018
Stress reduction and relaxation, which triggers the bodies natural healing abilities, and improves and maintains health are one of the greatest Usui Reiki healing health benefits. This is a natural therapy that gently balances life energies and brings health and well being to the recipient. The healing works with the Higher Self of the Receiver to promote the health and wellbeing of the entire physical, emotional, and psychic body. Therefore this is truly a system of attaining and promoting wholeness of Mind, Body, and Spirit. Investment AED 799 10 am - 6 pm, AED 399 non-refundable deposit required to secure your place, balance payable on the the day of the course includes manual and Certificate included.
Contact: Hazel Estrada
Email: Enable JavaScript to view protected content.
Visit Website
---
Submit Your Event/Workshop or Promotion
Signed-up IPHM members may promote their events on this page for free.  Please submit your event details via the button below:
Submit Your Event/Promotion (Members only)
Note: If you are not a member of IPHM and would like to use this page to promote anything, please contact us for a quote.